'Out the Gate' star Paul Campbell urges the Caribbean: 'Talk to one another'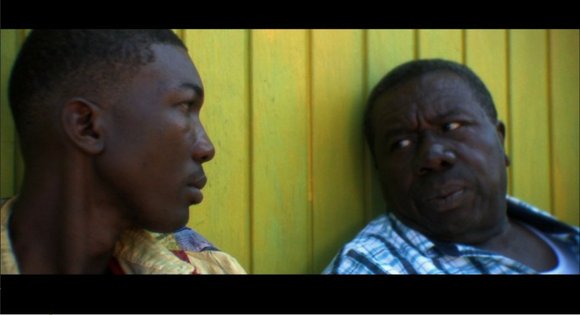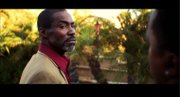 "Can we just talk? Talk! Talk to each other. Talk. Because we don't," passionately said pre-eminent actor Paul Campbell during a telephone conversation from his Miami residence. "I don't know what it is that has changed us in such a drastic way to make us think that," he said, pausing to conjure up the right words to paint the picture. "I mean, I hear people say, 'Oh, Jamaicans think they are all that! They think they are all this!' Then, 'Trinidadians think they are all that...Barbadians, they're all this.' And in the meantime, we from the Caribbean region are separated while the rest of the world goes on."
Campbell, by far the most popular star of the screen in the Caribbean Diaspora, sees film as a conduit to bring the region together. As such, he is on a mission, which "is to help make something happen for Caribbean folks in whatever way we can, to make movies and tell our stories." This is exactly what happened with the new "Jamerican" independent film, "Out the Gate" (Far I Films, 2011), in which he stars.
Recalling how he got involved with the film, Campbell disclosed: "I had gone to Los Angeles to shoot a film called 'Machete Joe' [which is out now on Video on Demand and Comcast Cable], and I ran into this young man, Everton Dennis, who [was selling] CDs and DVDs right beside a shop there in the area I was in. He stopped me and said, 'Mr. Campbell, can I talk to you? I know I only sell this stuff, but I would like to shoot a film.'"
Campbell was instantly drawn to the young man's candid openness and the determination in his face. "So we sat down and we spoke." Campbell then told Everton what he would need to do to make his dream a reality. "When I left him, I said, whenever you can get this together, by all means give me a call." The young man did just that. "A few months later, my phone rang and it was Everton. He told me he had a partner and everything. And that was that." "Out the Gate" became a reality.
The buzz was hot when "Out the Gate," which was shot in Los Angeles and Jamaica, premiered in Los Angeles. By the time it opened in New York on May 13, New York's Caribbean-American community was ready with rave reviews after attending in high numbers.
According to Keith Lewis, the film's producer, "[It was] the first Caribbean-American film since the 1990s to have a multi-theater opening in New York City." Strategically targeting the AMC Bay Plaza Cinema 13, the Whitestone Multiplex Cinemas and Linden Boulevard Multiplex Cinemas, the audience in these heavily populated Caribbean communities came out in large numbers during the two-week run of the film. As such, according to Lewis, "during the first weekend, 'Out the Gate' came in at No.13 in the nation on a per screen average of 112."