'Out the Gate' star Paul Campbell urges the Caribbean: 'Talk to one another'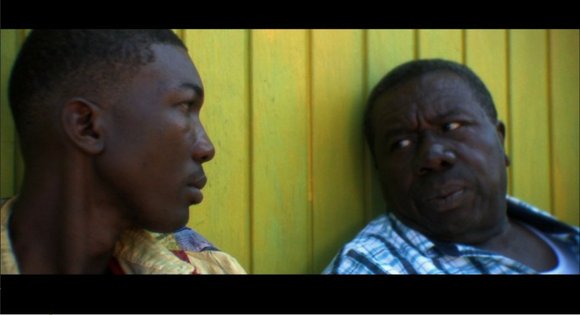 Campbell, the star of Chris Blackwell's Jamaican-themed films "The Lunatic" (1992), "Dance Hall Queen" (1997) and "Third World Cop" (1999), has also appeared in "Shottas" (2001) and "Machete Joe" (2010). Other credits include "Wide Sargasso Sea" (Showtime). Campbell's body of work also includes numerous TV shows in Jamaica and stage productions in the United Kingdom, United States and Jamaica.
Samuels (Uncle Willie), a household name in Jamaica, is widely recognized for his legendary television shows and stage productions in his homeland, as well as the United Kingdom, United States and Canada.
Rounding out the talent in the film are Shelli Boone ("Holla," "Southland") and newcomer Everton "E-Dee" Dennis, whose real-life story drives the film, which is helmed by the Village Brothers, R. Steven Johnson and Qmillion, who make their directorial debut with "Out the Gate."
Campbell unveils the storyline: "It's Everton Dennis' story...a story that's similar to that of so many immigrants, many of whom will identify with it." "Out the Gate" unfolds after the death of Everton's mother in Jamaica. Consequently, 13-year-old Everton is sent to Los Angeles, where he is quickly abandoned by the family who were supposed to be his guardians. He lives in the streets, sleeps in the gutters and tries every which way to stay alive. Eventually, he is led to the "big man," Mr. Graves/Batz (Campbell) in Malibu. This story is more or less about Everton's rite of passage into manhood.
"It's a story that leaves you on a high, leaves you feeling good," says Campbell.
Reverting back to his theme regarding the need for Caribbean people to talk, the renowned actor states: "This film happened because people spoke and came together. And this is why we have to talk." Abruptly, Campbell divulged, "I had cancer in '06 and I was dying."
Campbell feels he was given a second lease on life to help move the Caribbean film industry along. "If we talk to one another, we can make it happen...Someone might have a camera." Campbell's vision and enthusiasm is catchy, as the time for a homegrown Caribbean film industry has come.
"Another person knows how to write a script. We have so many stories to tell-stories that will feed the people. We have to open up this industry, create and spread the jobs, so that there is no one person solely being the fat cat, but all of those working in industry can eat from it."
Embracing his life purpose, Campbell laughs heartily. "This is what I am talking about!" Brimming over with life, Campbell hurries on to catch up as his renewed soul races "Out the Gate." "This is my quest. This is what's written on my shield and my sword," he says.
And as the credits roll, a Casting Pearls Lifetime Achievement Award is presented to Mr. Paul Campbell, actor-visionary-humanitarian, for his body of work and his vision in moving the Caribbean film industry along on the world stage. Bravo! Bravo!
The "Casting Pearls" series pays tribute to the brilliant professional talent of stage and screen, such as Mr. Paul Campbell, Jamaica's leading man of films, with whom I worked (as his manager) in the late 1990s.