Liu may be putting workers' retirement funds at risk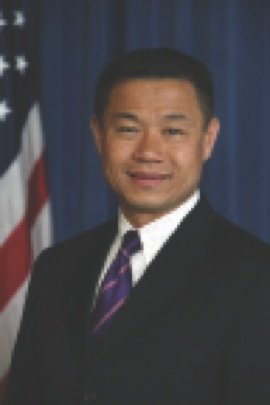 Floyd spoke with the AmNews to elaborate on some of the problems he has with Liu's potential overhaul.
"You come in with a plan and you don't have the paperwork to back it up?" said Floyd. "You can't just talk rhetoric when $120 billion is involved. You have to come up with a plan." A month ago, Liu said official plans hadn't been finalized yet, and there haven't been any significant updates since.
"The comptroller was elected by the people of New York City to be the custodian of the New York City pension funds, and he has arbitrarily decided that he is going to give away his function to an unknown person who is not elected by anyone in New York City," said Floyd. "The office of comptroller is not his to give parts of it away."
Floyd is also unhappy with the lack of checks and balances in what he's heard of the plan so far and is afraid of the potential for corruption. "You're going to have a person who is not accountable to New York City; right now, the majority of the board has to approve these investments. You can just come in and bribe or corrupt any member of the board the way they've set it up."
The city's pension funds total $120 billion. Last year, Mayor Michael Bloomberg expressed hope that the pension investments, through Liu's overhaul, would equal those of Ivy League schools like Yale and Harvard. Yale's endowment had an annualized return of 10.1 percent over the last decade, while Harvard's averaged 9.4 percent. The city's pension return has averaged a 2.7 percent rate the past decade.
While Bloomberg wouldn't mind if city pension managers made investments in the style of Yale or Harvard, just three years ago, university endowments overall had their worst year since the Great Depression, according to a study by the National Association of College & University Business Officers and the Commonfund Institute.
How did Harvard and Yale do in 2009? Harvard lost $11 billion, 29.8 percent, from their endowment because of the stock market-the greatest asset value drop among endowments that were valued at $1 billion or more (At the time, after the loss, Harvard's endowment was $25.7 billion.) As for Yale? They lost $6.5
billion, or 28.6 percent, of their endowment.
The Liu camp claims, "The plan aims to lower pension costs and lessen taxpayers' burden without changing benefits, depoliticize and professionalize the pension investment process and improve performance and enhance returns," said Liu spokesperson Stephanie Hoo. "Both employees and elected officials would continue to be represented in the reformed investment process."
But Floyd does not buy their perspective or the Liu administration's aggressive approach to the process. "We were never briefed about the proposal and we clearly understand that this is a takeover from the union and a giveaway to Wall Street," he said. "[This plan] has the possibility of giving money to Wall Street to lose."