Two New York City institutions honor the dream on MLK Day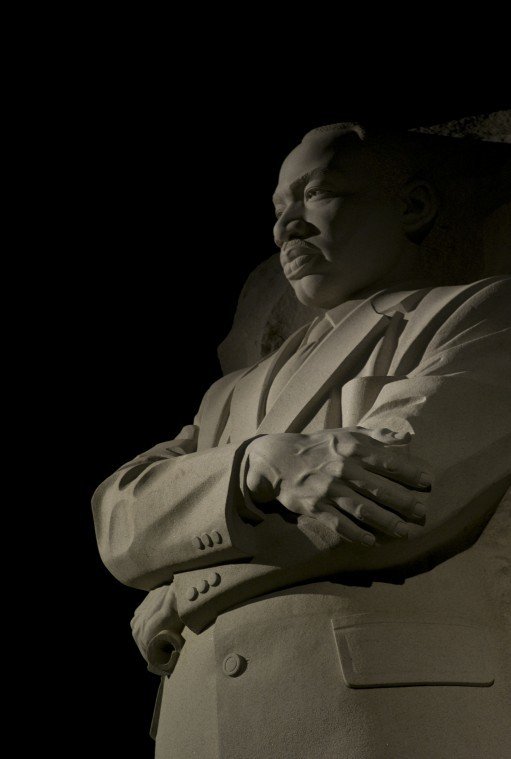 More than 40 years after the civil rights era, America has come a long way. But the dream of racial equality is still unfulfilled, and this month, two New York City institutions will honor the man who most eloquently spoke about that dream on Martin Luther King Jr. Day.
The New-York Historical Society in Manhattan and the Brooklyn Academy of Music will host special events to celebrate the life of King and remember his legacy.
On Jan. 16, the New-York Historical Society will host the American Place Theater at 11 a.m. for a family presentation of the life of celebrated Black author Zora Neale Hurston, called "Literature to Life Theater." It is for children ages 7 and up and features audience participatation as well as performances and discussions.
Those who attend can also visit the DiMenna Children's History Museum, a museum within the New-York Historical Society that tackles history from a child's point of view. Visitors can become "History Detectives" and learn about New York's past through the eyes of the children who have lived here.
For 26 years, the Brooklyn Academy of Music has honored the legacy of King with a full day of free community programming. This year's event, starting at 10:30 a.m. on Jan. 16, might just be the best yet. There will be music and film as keynote speaker New York City Schools Chancellor Dennis Walcott and master of ceremonies Deputy Brooklyn Borough President Sandra Chapman headline the day's activities.
A special free screening of the critically acclaimed "Black Power Mixtape 1967-1975" will take place at the BAM Rose Cinema at 1 p.m. The film, comprised of footage shot by Swedish documentary filmmakers during the height of the Black Power movement in the '60s and '70s, provides an excellent opportunity to understand the world that King left behind and how it transformed Black and white America.
In addition, there will be musical performances by Toshi Reagon and BIGLovely and the Institutional Radio Choir from C.O.G.I.C. of Brooklyn. Over the weekend, BAMCafe will host an art exhibition entitled "Picture the Dream," as well as performances by Chandra Rule on Friday, Jan. 13 and MuthaWit on Saturday, Jan. 14, both at 9 p.m.
However you interpret the dream, it is important to remember those who have struggled for it and your role in supporting its unfulfilled dimensions.
The New-York Historical Society is located at 170 Central Park West. For more information, call (212) 873-3400 or visit www.nyhistory.org. The Brooklyn Academy of Music is located at 30 Lafayette Ave. For more information, visit www.bam.org or call (718) 636-4100.