Around the world through inspiring travel books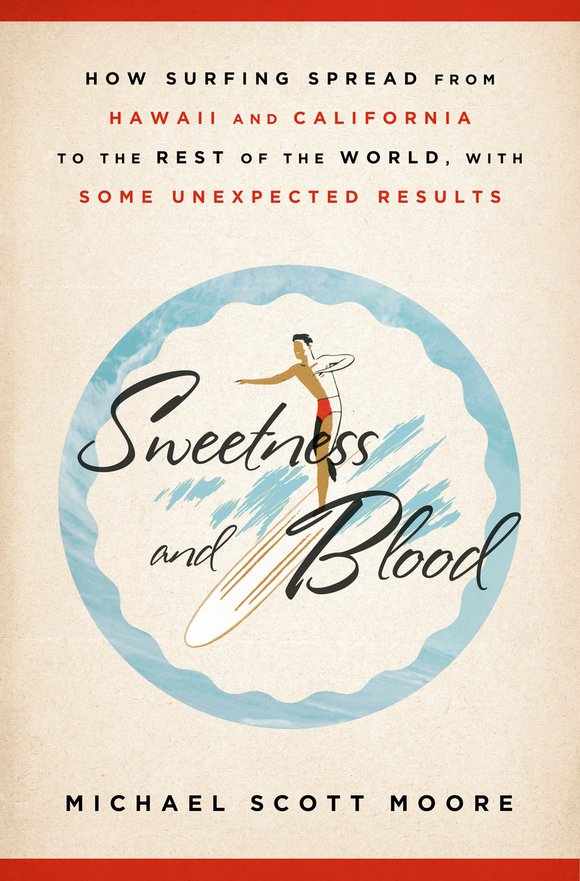 It's a New Year with 366 new days (due to the Leap Year) to ponder, plan and enjoy some aspect of travel, whether not far from our own communities, across the country or halfway around the world.
Regardless of the destination, one can always find others who have been there before and offer unique, unknown and/or surprising perspectives that may enlighten you in a new way. To that end, I've recently come across a few travel books that have done just that-brought to light an entirely new way of looking at a locale and its cultural, social, political, historical, culinary and other parts of its landscape.
SURF'S UP!
The first of these is "Sweetness and Blood: How Surfing Spread from Hawaii and California to the Rest of the World with Some Unexpected Results" by author and avid surfer Michael Scott Moore.
While many people's exposure to surfing may only have been through images on TV or watching a few surfers at the beach (or believing that Black people do not surf), Moore's book takes surfing far from the shores. "Modern surfing is probably more common around the world than baseball and is arguably America's most influential sport," he writes. "An ancient tribal tradition that came from outside, but transformed into something new in America in the 1940s, '50s and '60s, from there it spread like wildfire around the world."
In each country he mentions-the United States (California and Hawaii), Indonesia, Germany, Morocco, the United Kingdom, Israel and the Gaza Strip, Cuba, So Tome and Principe and Japan, many of which seem like unlikely surfing destinations-he peppers the chapters will snippets of conversations held with locals along the way. Moore also discusses surfing in today's environment as it relates to climate change and the health of the oceans, what Americans don't realize about surfing, some of the world's off-the-beaten-surf-paths and how he says the sport has done more to spread American notions of freedom and individualism that any of our recent wars.
"Sweetness and Blood" is available from www.amazon.com and www.barnesandnoble.com.
THE CITY OF LIGHT
Much has been written about one of the most enchanting cities in the world, including through the eyes of its denizens, whether born and bred or transplants from other places. However, what sets "Paris Insights: An Anthology" apart from those other accounts is that it is a compilation of a number of newsletters previously published by Discover Paris!, a unique resource for the independent traveler founded by the husband and wife team of Monique Wells and Tom Reeves, who moved to the City of Light almost 20 years ago to experience a more slow-paced and culturally enriched lifestyle, they say.
Along the way, their love and passion for the city led them to their business, which offers discriminating travelers a richer and more in-depth experience. The couple (Wells is African-American) also focuses on the many aspects of Black life-that of Black Parisians and those from other countries such as the United States.
Each section in "Paris Insights"-"La Vie Parisienne (The Parisian Life)," "Americans in Paris," "Churches and Cathedrals," "Tasty Treats" and "Paris Past and Present"-explores a unique aspect of the city and opens the reader to discovering perhaps more-in an enlightening way-than they bargained for.