December 22-28, 2011 Horosocpes
1/19/2012, 10:33 a.m.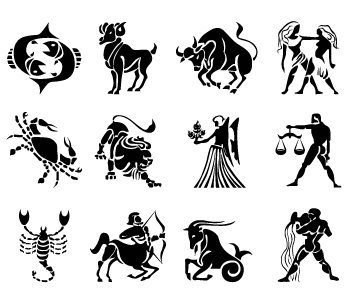 Soul Affirmation: I focus on long-range financial security this week.
Lucky Numbers: 14, 31, 42
Sagittarius
This week is better than last for financial goals. Put on the thinking cap. Think about money. There is a solution to money problems hidden in the way you conduct your home life. Make the adjustment. Reap the reward.
Soul Affirmation: I change who I am by changing where I am going.
Lucky Numbers: 21, 39, 43
Capricorn
Think about small stuff. Be petty. Know that details are important. Look not at the bigger picture. Go to the trenches. Get fine points taken care of. Step-by-step movement will help with the grand designs that you are seeking to manifest.
Soul Affirmation: I remain adaptable so I can deal with changing circumstances.
Lucky Numbers: 2, 35, 45
Aquarius
Think hard about the nontraditional ideas that you have been percolating. Speak up. There are others who may be thinking the same thing but don't have the same courage to say something. You have more in common with the people you work with than you think. There is strength in numbers.
Soul Affirmation: I let my friendships guide my way.
Lucky Numbers: 6, 40, 41
Pisces
Others need you. Be a great listener this week. Teach but don't preach. Family members need a vision of the big picture. That's easy for you to give, but use charm to give it. Be a cheer-giver. Expect nothing in return.
Soul Affirmation: When I give thanks for what I have, I lose all sense of what is missing.
Lucky Numbers: 4, 32, 35