January 5-11, 2012 Horoscopes
1/19/2012, 10:34 a.m.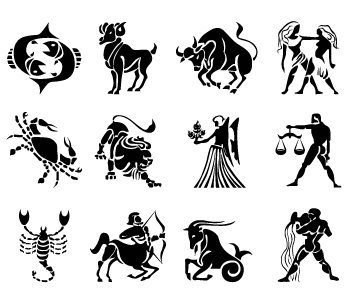 Soul Affirmation: The true path is mapped out by my impulses.
Lucky Numbers: 6, 22, 35
Sagittarius
Phone calls or letters come in from friends you haven't seen lately, and you'll feel very happy with all their news. You continue to feel very close to a partner; a romantic chat will touch on deep subjects. Continue to explore your levels of intimacy. "How deep is your love?" and "Ain't no mountain high enough!"
Soul Affirmation: Often it's not what I say but the way I say it that gets the message across.
Lucky Numbers: 16, 49, 51
Capricorn
This is a gold-star week. You'll be positively glowing at any and all social events. Many gifts, both tangible and intangible, come to you this week through friendship and from close ties. Enjoy your fabulous self very much. Your sweetheart may want to talk about a deeper commitment.
Soul Affirmation: I keep my eyes wide open for a special person who is also looking for me.
Lucky Numbers: 5, 37, 41
Aquarius
More luck, more opportunities and more love are in the stars for you this week. Enjoy this up-cycle and let the things you do with your gifts and talents have lasting effects. Social gatherings are favored. Wear your brightest smile and trust your intuition.
Soul Affirmation: I find a source of strength in someone I love.
Lucky Numbers: 3, 40, 49
Pisces
Give yourself a chance to learn all you can about love this week. This is a week when you are open to new ideas. Make those ideas center on relationships. Financial matters are worrisome, but they can wait.
Soul Affirmation: I keep my eyes open for business opportunities this week.
Lucky Numbers: 8, 21, 29