U.K. Pharma to pay 'whopping' $3 billion fine for massive healthcare fraud
7/3/2012, 10:43 a.m.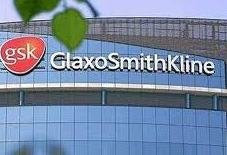 July 2 (GIN) - The U.S. Justice Dept. has announced the largest settlement ever for healthcare fraud against UK-based GlaxoSmithKline for off-label marketing and failure to disclose the safety risks of its diabetes drug Avandia, among other violations.
The company has extensive sales in Africa but does not face prosecution there for these issues at this time.
In the U.S. case, GlaxoSmithKline (GSK) has agreed to pay $3 billion to wrap up the longstanding U.S. government probes. The sum tops another major fine paid by the U.S.-based Pfizer company for the death of almost a dozen Nigerian children who died during a 1996 trial of an experimental meningitis drug. Some 200 children received the drug, Trovan. Eleven died and dozens were left disabled in the clinical trial.
The civil claims against GSK include off-label and kickback allegations related to 7 drugs, including Paxil and Wellbutrin, but also the asthma drug Advair and seizure drug Lamictal. The Avandia false-claims allegations include exaggerating the drug's benefits, including, ironically, its cardiovascular benefits. And then there are pricing claims, covering false prices reported to Medicaid from 1994 to 2003.
"For a long time, our health care system had been a target for cheaters who thought they could make an easy profit at the expense of public safety, taxpayers, and the millions of Americans who depend on programs like Medicare and Medicaid," said Bill Corr, Deputy Secretary of the Department of Health and Human Services (HHS). "But thanks to strong enforcement actions like those we have announced today, that equation is rapidly changing."
Meanwhile, GlaxoSmithKline has been recruiting for the position of First Line Sales Manager in Nigeria. Its ad on the website NaijaHotJobs.com reads: "We have challenging and inspiration mission to improve the quality of human life by enabling people to do more, feel better and live longer. Our mission gives us the purpose to develop innovative medicines and products that help millions of people around the world."