It's over: Hue-Man set to close on July 31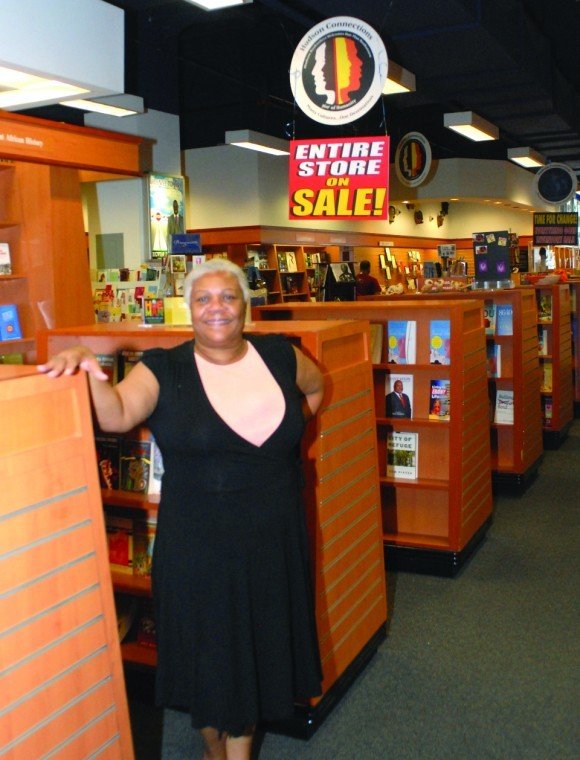 But Allen wants to start things off with a bang post-closing. For three months, starting on Aug. 1, all products on Hue-Man's website will be 30 percent off. In the ensuing weeks, Allen said Hue-Man will host signings from Susan Fales-Hill, vice president of Ghana, John Dramani Mahama and a closing ceremony that will include that cast of the Broadway hit "Fela!"
Yes, Hue-Man is going away as a location, but it isn't all doom and gloom. Allen, an entrepreneur from Jamaica who has had her finger on the pulse of when to step away, isn't necessarily done with Hue-Man as a physical being yet, despite a lack of timeline. Allen told the AmNews that she plans on traveling the world and checking out bookstores to see how they keep things going. She even made a comparison to an establishment near the Murray Hill-Chelsea area that serves as much more than an eatery.
"Have you guys been to Eataly? It's really a space," said Allen. "Yes, they have every imaginable vinegar and olive oil and chocolate, but it's really a meeting space. And that's what the future of what a bookstore is gonna be: a meet-up space that offers you what you want."
People who have visited Hue-Man include Bill Clinton, Rodney King, Tyler Perry, Bill Cosby, Muhammad Ali and Spike Lee. Allen believes that introducing these luminaries to Harlem made people realize that they could do anything they wanted. She also credits Hue-Man with increasing a sense of community and importance of literacy in Harlem.
Allen says that Hue-Man is "moving on physically, but not in spirit." She reminds shoppers that this was a tough decision, but she hopes that they will support Hue-Man when it reopens sometime in the future with a new format. She advises people to come support Hue-Man on Sept. 6 at Kalahari Harlem with Dwyane Wade.
With only several bookstores left in the Harlem, East Harlem, Washington Heights and Inwood areas, supporting businesses that cater to the Black community that aren't chain stores are becoming harder and harder to find for residents who call the aforementioned neighborhoods home.
"It's a sad story that I'm leaving. It's even sadder when I get all the emails," said Allen. "Sadder when I saw Twitter going crazy. And the outpouring of love that I've seen--it's been a magnificent journey."