Time Warner Cable and Victor Cruz newest cable partners
7/5/2012, 2:56 p.m.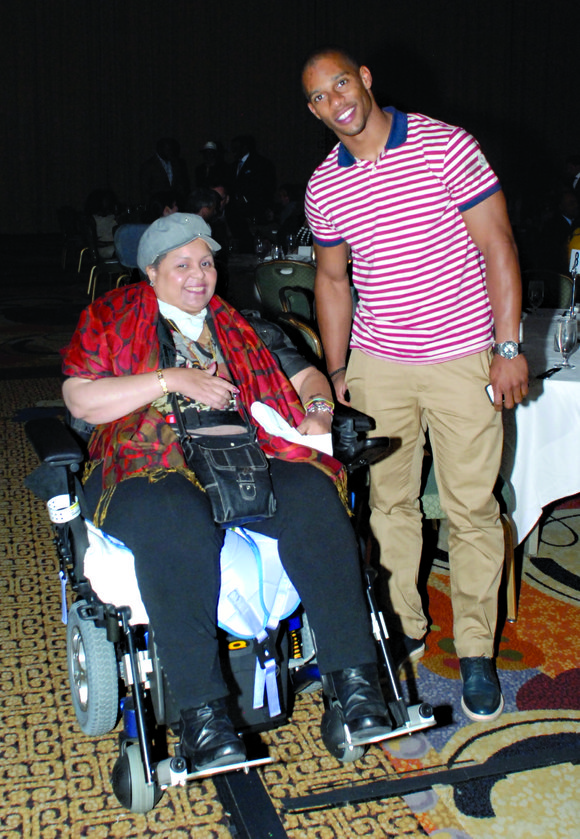 Victor Cruz, the New York Giants' wide receiver and Super Bowl champ, will partner with Time Warner Cable to bolster its "Enjoy Sports Better" initiative that helps customers enjoy the sports and teams they love even more. The partnership will feature Cruz in a national advertising campaign and on regular segments on NY1 and NY1 Noticias, as well as appearances by Cruz at community and philanthropic events.
"We at Time Warner Cable are extremely excited to have Victor on board. His participation is sure to take our Enjoy Sports Better efforts to new levels, bringing our customers even closer to their passion for sports," said Jeffrey A. Hirsch, executive vice president and chief marketing officer at Time Warner Cable. "Victor is not only a sports phenomenon to New Yorkers, he is an established athlete across the nation among football fans."
Beginning in September, Time Warner Cable customers can view a new Enjoy Sports Better commercial featuring Cruz. Additionally, customers in New York City will enjoy watching weekly segments with Cruz on NY1 and NY1 Noticias, channels dedicated to 24/7 local news in English and Spanish. NY1 can be found on channels 1 and 701; NY1 Noticias on channels 95 and 801.
Along with the advertising campaign, Cruz will connect with Time Warner Cable customers in the New York area to share his inspiring story. Cruz will be introducing his memoir, "Victor Cruz: Out of the Blue" (out on July 17), and he plans to be at various appearances during the summer, including supporting the city of New York's Young Men's Initiative, a program that encourages eighth graders to read. Time Warner Cable will donate copies of "Out of the Blue" to the hundreds of students participating in the Young Men's Initiative summer reading program, "5 Ways that Education Pays."
Cruz will also appear in a PSA in English and Spanish that will be seen on multiple Time Warner Cable platforms and host a question-and-answer session at the end of the summer with students who participate in the program. A book signing by Cruz exclusively for Time Warner Cable customers is set for July at the Time Warner Cable retail store in the Queens Center Mall.
"I am pleased to join the Time Warner Cable family in a relationship that already feels like a true partnership. At the outset, we have worked together closely to identify projects that are mutually beneficial, which has been a fantastic experience. As a professional athlete and sports fan at heart, I am excited about the opportunity to inspire people to enjoy sports 'even better' with Time Warner Cable."
For more information, visit www.facebook.com/twc and www.facebook.com/micultura.