NY Knick Carmelo Anthony immortalized at Madame Tussauds
7/12/2012, 3:21 p.m.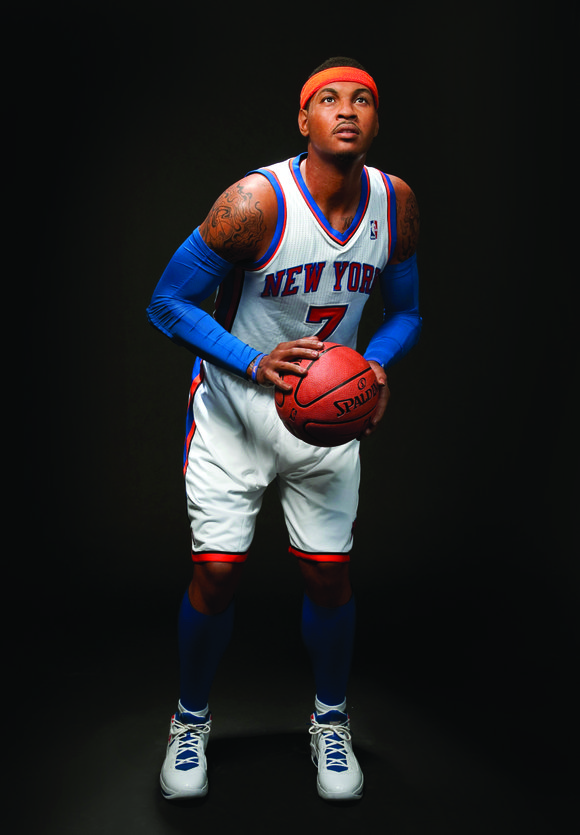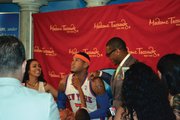 Posed in his Knicks home uniform and his signature size-15 Jordan sneakers, which were donated by Carmelo Anthony, his wax figure stands focused on the basket, ready to shoot a free throw. Anthony was an active participant in the figure's creation process and spent more than three hours with a team of Madame Tussauds' studio artists, who took hundreds of precise measurements and photos to ensure the accuracy of his wax figure, including the meticulous recreation of Anthony's signature tattoos.