Victor Cruz signing books at Queens Mall; Children's Book Fair in Harlem
7/23/2012, 12:13 p.m.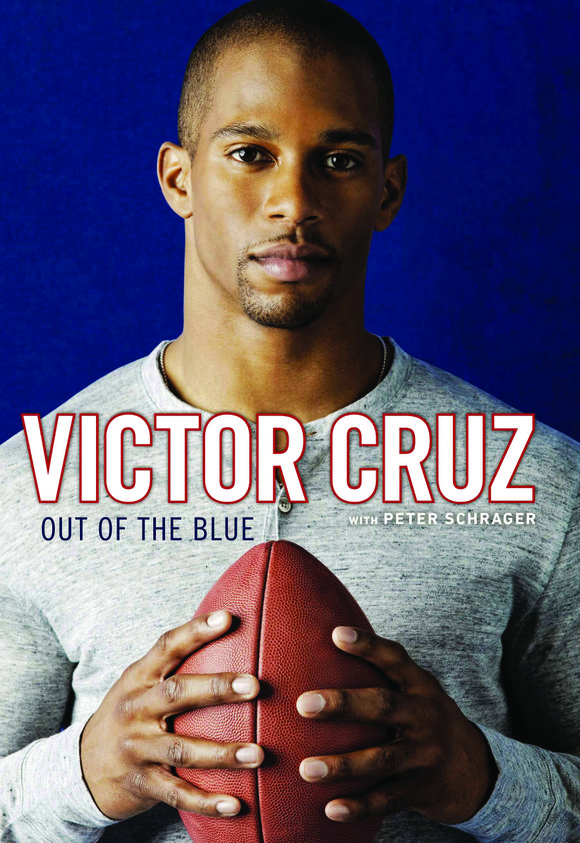 This Friday, July 20, New York Giants wide receiver Victor Cruz will be at Queens Center Mall (90-15 Queens Blvd., Elmhurst, N.Y.) promoting his new book, "Victor Cruz: Out of the Blue."
The star footballer will be hosting the event from 5-7 p.m. The first "several hundred people" will receive a free copy of the book, according to organizers with Time Warner Cable. The event was arranged by Time Warner Cable as part of its "Enjoy Queens Better" initiative.
Meanwhile, the annual Children's Book Fair will be held on Saturday, Aug. 4 in Harlem. Held outdoors at 135th Street and Fifth Avenue, the fair is scheduled to run from 11 a.m. to 5:30 p.m. Community organizers state that there's only one goal, and that is "to assist children, ages 3 to 12 years of age, with establishing and building home libraries. We encourage all children to come and select book titles. This community is underserved; there are too few neighborhood libraries within the children's reach."
And as if that wasn't incentive enough, the books will be distributed free of charge.