Strict etiquette wins the race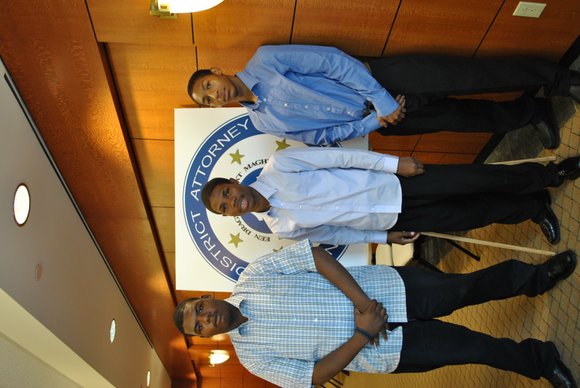 Wood, who went to the same school as Joseph, was on a similar path. "I was running around in the buildings, getting into fights, getting suspended for almost half of the whole school year," said Wood. Wood was recommended for Back on Track by his school counselor.
Students in Back on Track's ReStart program are offered one-on-one mental health counseling every week. There's also daily group counseling with social workers from the district attorney's office.
"You have to get to the underlying issue. What are some of the dynamics that made them not stay in school, not focus?" said Stacey Michael, Back on Track's program director. "Some of it is peer pressure, some of them have serious issues at home that haven't been addressed."
Michael is also present at each group counseling session. "They know that they can express themselves without being judged," Michael said.
A year of Back on Track has already made a difference.
"We went from under 50 percent attendance to 85 percent attendance in school," said Hynes. "So we've broken the chronic truancy problem."
Next school year's program will expand to 20 students, some of whom will be from Crossroads Juvenile Center, a detention center in Brooklyn.
Joseph is looking forward to going to the ninth grade. "I feel excellent. I feel like I'm going somewhere. I'm on the right path," said Joseph, who wants to be a scientist when he grows up.
Christopher Henry, nicknamed "Curious George" by Joseph and Wood, also graduated last month. Henry didn't see himself going to high school before Back on Track.
"It's way better as opposed to back then," Henry said. "I see a better high school." Henry will attend Arts and Media Preparatory Academy in the fall.
As for Wood, he's happy with the way Back on Track changed how he acts.
"I've been doing my work lately," said Wood. "My parents are proud of me. They always knew that I had it inside of me to do good."