The primary Election Day is on Thursday Sept. 13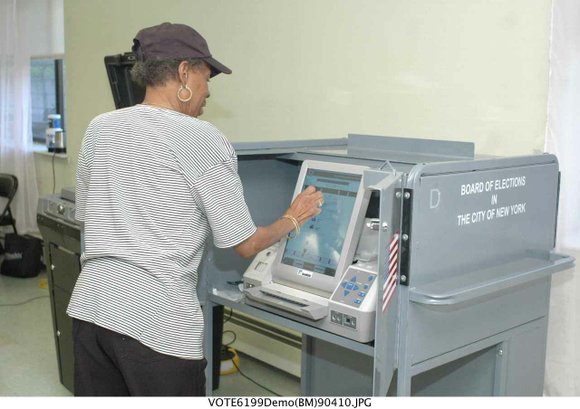 In their efforts to get the word out about the new Election Day, the LWV has information about the date change at the top of their website and is training voter registration volunteers to stress the new date to voters. Altschuler said the LWV has taken on the burden of receiving calls from voters inquiring about where to vote.
State Assemblyman and State Democratic Party Co-Chair Keith Wright told the AmNews that his office is also alerting voters about the new Election Day. He remains critical of how the Board of Elections handled the June primaries, which resulted in only 50,000 people voting in the highly contested 13th District race, according to Wright.
"The state and the city Board of Elections should have put some money behind a marketing campaign, he said. "The mayor could have written a check and helped an overburdened Board of Elections."
Wright also said the claims of voter suppression during the June primary are "nonsense." His title, along with that of former congressional candidate State Sen. Adriano Espaillat, affords him the ability to chose poll inspectors who were members of the community.
Though there is a change of date for the September primary election, the date for the general election remains the same and is set for Nov. 6. The deadline to register for the general election is Oct. 12.