R. Gregory Christie: Subway jazz and beyond
Ron Scott | 6/6/2012, 5:56 p.m.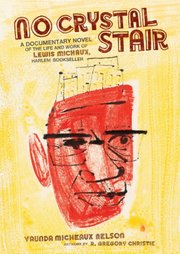 Daily subway riders, or "straphangers" as they are known, are quite familiar with the MTA system's three-ring circus. The live entertainment usually takes center stage, from performers in the stations to those who enter the subway offering riders a few stops of live entertainment, from Mexican singers in full attire to doo-wop singers, young dancers who flip and dip with robot moves and the occasional classical violinist, magician or comedian.
For the more laid-back MTA consumer just attempting to get some relaxation until their stop, the subway also serves as mini-art gallery--well, actually, it's only one piece of art, but all of the reprints to date have been quite amusing and somewhat invigorating.
This year's artist is R. Gregory Christie, and his artwork, "The Subway Soiree," is now installed in subway cars on the 2, 4 and 5 lines through this year.
The poster, a copy of Christie's original painting, was commissioned by MTA Arts for Transit. Each year, the program works with artists to design transit-related imagery for display within the transit system to enhance the community environment for the public.
"The Subway Soiree" is the first poster among over 30 to date dedicated to jazz. "It's the opportunity to let New Yorkers see your art, and for me, a humbling career benchmark," said Christie. "I am truly honored with this yearlong showcase of my purple, green and pink people playing for the masses!"
Though he currently resides in Georgia, Christie was born and raised in New Jersey. His father, a pharmacist, always played jazz and classical music in the house. "That music made me realize I didn't have to be in a box, and there is a larger history to our music and life experiences," said Christie.
Christie was a fan of great artists like Jacob Lawrence and Pablo Picasso, who was a huge influence. He started using elongated figures based on Egyptian art but "Romare Bearden really broadened my art palette," noted Christie. He graduated from New York City's School of Visual Arts in 1993.
He painted the subway musicians purple, green and pink because music is universal and, as he notes, "Jazz breaks down walls, and the experience goes far beyond the surface. I'm not trying to put out product. I think about how to fill it up properly and make an interesting image."
Christie has illustrated covers for such jazz albums as "John Coltrane: The Complete 1961 Village Vanguard Recordings" (GRP Impulse, 1997). From 1996-2009, Christie was an illustrator for the New Yorker magazine. "That was my dream job," stated Christie.
Christie notes his favorite work is illustrating children's books. "Children's books are a means to teaching history. You can learn so much history and culture. The images are the life and nourishment of the book," he said.
His latest children's books are "When Louis Armstrong Taught Me Scat," written by Muriel Harris Weinstein (Chronicle Books) and "Jazz Baby," by Lisa Wheeler (Harcourt Books).
Another project that would be of great interest to New Yorkers, particularly to the Harlem community, is the book "No Crystal Stair: A Documentary Novel of the Life and Work of Lewis Michaux, Harlem Bookseller," by Vaunda Micheaux Nelson (Carolrhoda Lab). "It's great to do a book on these individuals to get the history," stated Christie.