Anti-violence activists prepare for summer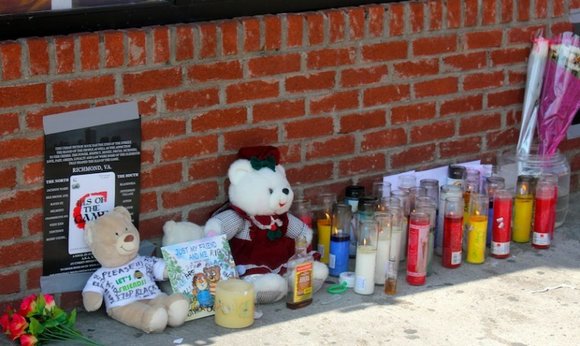 As summer gets into full swing, signs of the usual deadly shootings that occur across the city are starting to show. However, local activists and community leaders say that things are likely to be at their worst this summer, especially with a lack of jobs and activities for youth.
While elected officials and the NYPD are often praised for their work cutting violence in the nation's largest city, it's the foot soldiers and community fighters who are the real heroes, pounding the pavement on a daily basis.
A preview of what could happen this summer was given in a recent shooting in Harlem last Sunday. Three men were wounded and one man was killed during a basketball game on 129th Street and Adam Clayton Powell Boulevard. Akeem Green, 25, was killed by a gunshot wound to the head.
To get a handle on what's going on, the AmNews spoke to several anti-violence activists and community leaders across the city about their tactics for combating violence this summer. From Brooklyn to Manhattan to Queens, leaders are changing their usual way of keeping streets safe and trying something different this year.
A.T. Mitchell, who heads the youth organization Man Up Inc. in the East New York and Brownsville section of Brooklyn, said he is hoping for a "calm and safe" summer. He blamed the city's closure of community centers and the lack of summer jobs. Mitchell said he has a holistic plan for dealing with the violence.
"The root of the violence is poverty and despair," he said. "We want to provide vocational training, recreation opportunities--things that can keep people busy and engaged and not bored and left alone to feed into chaos. We are also stepping up our efforts to get more volunteers on board. We are doing all of this while keeping the pressure on the city and the state to hear the cries of the families of the victims of violence."
Focusing on southeast Queens, Erica Ford of LIFE Camp Inc. is launching a pilot program two years in the making. The program will offer services and outreach to cut down on violence in the community and put social workers and life coaches on the streets.
"It's really about working with organizations to intensify, shaking up the community and getting involved with the response," she said. "This is really an all-hands-on-deck situation. The violence can be resolved tomorrow with someone taking this issue and championing it. The city can do it and it's not an economic issue--Obama got $30 million in the number of times he's visited the city. Let's get the job done."
In Harlem, Jackie Rowe-Adams, co-founder of Harlem Mothers Stop Another Violent End (Harlem Mothers SAVE), recently held a press conference about Sunday's deadly shooting. Partnering with another community group, Rowe-Adams is helping young people get jobs along with registering people to vote. Harlem Mothers SAVE helps youth gain the skills to obtain jobs, like interviewing and proper dress.
Rowe-Adams said, "We have to depend and reach out to organizations; we just can't rely on the elected officials. The funding that is needed for the things that we are trying to do to stop the violence should come from corporations and even some entertainers. After this latest shooting, Harlem Mothers SAVE is calling for a safe summer."