Protecting the vulnerable: new Justice Center agency to be proponent for disabled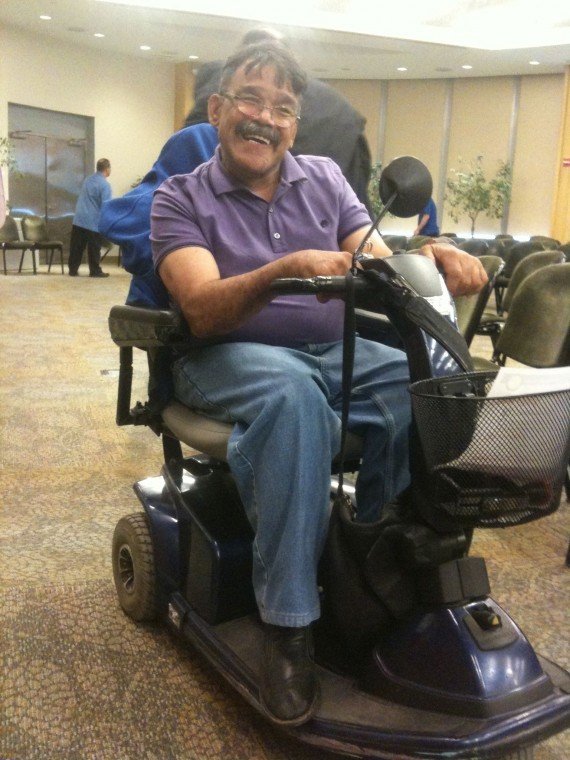 It's been 40 years since Bernard Carabello lived at Willowbrook State School, but he remembers the abuse he endured there as if it happened yesterday.
"I got beaten with a stick, belt buckles, key chains," said Carabello, who has Cerebral Palsy, "and no body knew what was going on."
Willowbrook State School was a mental hospital on Staten Island, notorious for the severe maltreatment of its patients. Though it has long since shut down, New York still struggles to resolve cases of abuse of mentally disabled people at state owned or licensed health facilities. Last year, over 10,000 allegations of abuse or neglect were reported, according to a study by the Cuomo administration. Now, Governor Cuomo is providing a solution with a proposal for a new agency, the Justice Center, which if approved will have the power to investigate and prevent cases of abuse being carried out against people like Carabello.
"This is a moment in history that comes only very rarely," said Clarence Sundram, Governor Cuomo's special advisor on vulnerable persons, who put the study together. Sundram unveiled the Justice Center proposal at a press conference last Thursday. "We have a continuing problem of abuse and neglect. It needs your voice, and this is a moment that cannot pass by."
The Justice Center will also have the authority to prosecute those responsible for egregious cases of neglect. A Special Prosecutor and Inspector General for the Protection of People with Special Needs will handle each investigation.
Six state agencies are currently responsible for issuing licenses and certification to health care facilities- the Department of Health; the Office for People With Developmental Disabilities; the Office of Alcoholism and Substance Abuse Services; the Office of Mental Health; the Office of Children and Family Services; and the State Education Department. The Justice Center will be responsible for each department.
"This is exactly the type of agency that the patients and their family and friends deserve," said Governor Cuomo in a press release.
The Justice Center is not the only recent push to benefit people with disabilities. Last Friday, Assembly Speaker Harvey Weisenberg announced a new amendment to Jonathan's Law that affects people who live in facilities licensed by the Office of People with Developmental Disabilities (OPWDD). The law was named after a young boy who died while in the care of a health care provider. Currently, Jonathan's Law includes a clause that prevents parents or guardians of people in OPWDD facilities from disclosing any records of abuse to an outside party. This includes law enforcement officials and lawyers. The new amendment will allow family members to share the reports of abuse.
Despite all of the new amendments, however, there are still pressing concerns.
One concern is that even when employees are aware of abuse, it goes unreported. To create more accountability, the Justice Center requires that all privately owned facilities, which provide care to more disabled people than state facilities, disclose cases of abuse under the Freedom Of Information Law.
For former abuse victims like Carabello, the memory of widespread beatings and cruelty at Willowbrook is so acute he worries that cases of abuse will slip through the cracks.