'Sweet Relief' is just what the doctor ordered
6/27/2012, 5:01 p.m.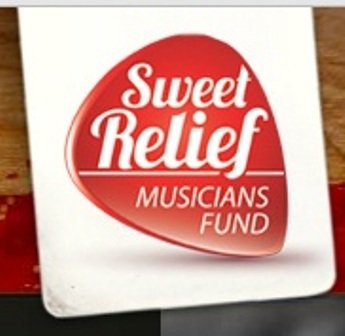 "All of these directed funds that we raise, all of them contribute a percentage to help artists who don't have as big of a following," Max said. "Seven percent of every major directed fund goes toward artists that aren't well-known."
Sweet Relief's funds have helped everyone from members of Parliament to the Doobie Brothers with funds dealing with medical and other issues. Most recently, it helped Lester Chambers, of 1960s soul-rock group the Chambers Brothers, stay afloat.
Chambers spoke at a Sweet Relief fundraising event last month in Manhattan, detailing his situation. He is a three-time cancer survivor, nearly faced cataract blindness and was on the verge of homelessness, mostly due to an exploitative record contract that left him with little money despite his voice having appeared in numerous TV shows and movies. Donations from friends and from Sweet Relief helped him with his medical expenses and helped him find a home.
The fundraiser raised $10,000 for New York City musicians in need.
With everyone from major to middle, from well-known to obscure artists covered, the charity remains a godsend for working musicians. And Sweet Relief understands that not all people support all genres of music. The charity has made it easier for those to donate not only to directed funds, but have the funds placed with artists from a particular genre and more.
"As soon as they get to the website [sweetrelief.org], they can choose to donate to the general fund or to specific artists, or the genre of music and musician to direct donations toward," Max said. Donations can also be designated to a specific geographical area.
Not bad for the little nonprofit that could.