Mumia: '[We've] made one step. We have one more to go'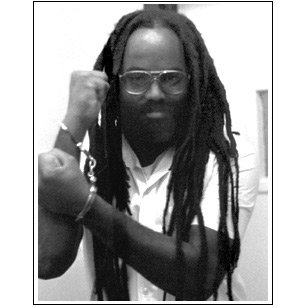 Supporters and family members call them political prisoners because they believe that the only reason they are in prison is because of their political beliefs or membership in organizations like the Black Panther Party, the Black Liberation Army, MOVE or even Malcolm X's Organization of Afro-American Unity.
"We have to remain forever vigilant for Mumia," said Iyaluua Ferguson, wife of Herman Ferguson. "In many ways, they have greater access to him now, and we have to make sure that they understand that nothing can happen to him."
"John Africa taught us that you never allow the government to misuse your religion against you," said Pam Africa.
"The desire of this government is to keep Mumia in restrictive housing under its tortuous conditions-where he is subjected to body searches and has to sleep under blinking lights so you have no idea what time it is, where they tried to block his communication, where he couldn't do the radio. For nine years, he was in a worse hell than death row-in restrictive housing. They just knew the position would be the same."
Surrounded by the families and supporters of political prisoners, Africa continued proudly, "Mumia has proven his point. He is strong in his religion. He is strong in his beliefs. He is still fighting for all life, and we will not allow the government to use his religion against him. Long live strategic revolution!"