NYC's Underground Railroad history at your fingertips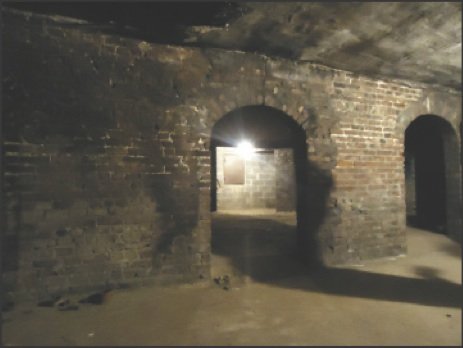 In the church is a plaque marking the area where Abraham Lincoln once sat to watch a service. Over 100 years later, Dr. Martin Luther King Jr. delivered part of what would eventually become his landmark "I Have a Dream" speech at the church.
The basement of the church was used as a rest stop for slaves on the Underground Railroad who were continuing their trip north. With its close proximity to the East River, it served as a gateway to quickly ship runaway slaves to their destination after rest and a good meal.
Rose Brooks, director of history ministry services at Plymouth Church, said that the place of worship was like the Grand Central Station of the Underground Railroad in New York.
Walking into the basement, you realize that the slaves barely had any sunlight when they stayed down there. All they had was hope and the belief that there was something better waiting for them in the end.
If anyone, Black or white, finds themselves in New York City and wants to learn its real history, not just the history pushed by City Hall propaganda and other tourists traps, accompany Toussaint and company along to learn about the history of a people whose achievements tend to be whitewashed from the books.
The New York City Slavery and Underground Railroad Tour is a highly recommended experience.