Amsterdam News in the classroom: Paul Cuffe, visionary and mariner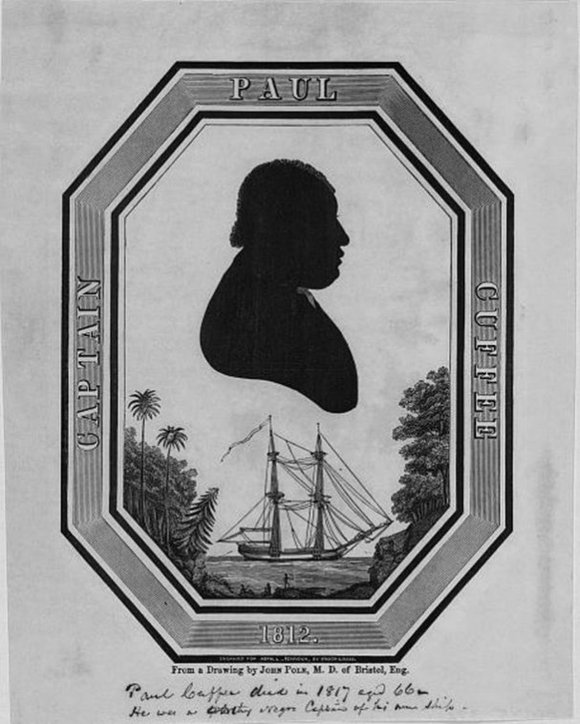 Today's page looks at the life of a mariner, businessman and philanthropist who launched a pioneering effort to settle free Blacks in West Africa.
Paul Cuffe was born on Jan. 17, 1759. He was the youngest son of Kofi Slocum and Ruth Moses. His father was a former slave who had been captured at age 10. However, his owner, John Slocum, gave him his freedom because having slaves conflicted with his Quaker values. In 1746, Kofi Slocum married Moses, a member of the Wampanoag Nation, on Martha's Vineyard. They raised 10 children, of which Cuffe was the seventh and youngest son. Slocum died when Cuffe was 14.
At the time of his father's death, he had had little formal education. He refused to take the surname of his father's owner, choosing instead to adopt his father's original name, Cuffe. He urged his siblings to do the same.
Cuffe had an early interest in ships and devoted his time to learning as much about them as he could. At 16, he worked on a whaling ship and later a cargo ship, where he learned about navigation. During the American Revolution, he was captured by the British and imprisoned in New York for three months. When he was released, he resumed his interest in cargo ships.
With his brother David, he built a small ship to deliver goods to nearby Nantucket. When his brother was too afraid to chance the dangerous water, Cuffe went alone and was detained by pirates. Finally he made a successful run and his business was off and running, building ships and delivering cargo.
In 1780, at age 21, Cuffe refused to pay taxes, since Blacks did not have the right to vote. He petitioned the state of Massachusetts to either give Blacks and Native Americans the right to vote or stop taxing them. The petition was denied, but it served as an influence on Massachusetts Constitution, which, in 1783, granted voting rights to all citizens in the state.
At 25, Cuffe married Alice Pequit, who, like his mother, was of the Wampanoag Nation. They had seven children. His business was thriving. He owned a fleet of ships. His first flagship was called yhe Sun Fish, next came the Mary. Both were sold to pay for construction of the larger, 69-ton Ranger.
Cuffe became a rich man with a waterfront property in Westport, Mass. He donated a school and helped support it and also built a meetinghouse. He was a deeply spiritual man.
Vehemently opposed to slavery, he joined other free Blacks in support of abolitionist campaigns. By the turn of the 19th century, Cuffe was one of the richest men in Massachusetts and would soon embark on his most ambitious adventure yet.
Cuffe became interested in the British colony Sierra Leone, in West Africa, and wanted to see if it could be a fitting destination to emigrate Blacks from America. He began working on an active resettlement movement in which Blacks could establish businesses and work to stop the slave trade at its source. On New Year's Day, 1811, Cuffe and nine seamen set sail from Philadelphia aboard the Traveler, headed for Sierra Leone.