Amsterdam News in the classroom: Paul Cuffe, visionary and mariner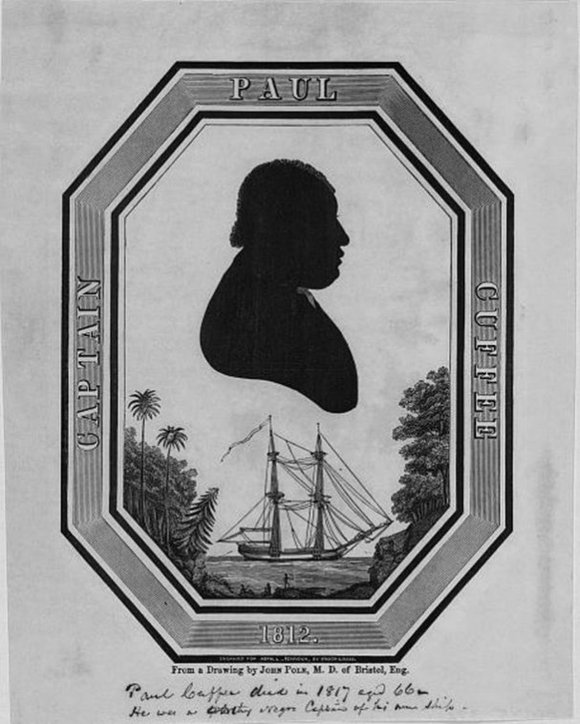 During his three-month stay in the country, Cuffe met with government officials and local leaders, all the while observing what was going on around him and determining the possibilities for settlement. His idea to relocate Blacks to the colony did not go over well with officials who were afraid of competition from American merchants. To make matters worse, Cuffe's goods were undersold and did not turn a profit because of tariff charges.
Cuffe joined Black merchants from the colony in writing a petition to the African Institution, recognizing that agriculture, merchants and the whaling industry would be the best industries to grow wealth within the colony. They formed the Friendly Society of Sierra Leone to help support local business and loosen the British grip on trade.
Cuffe was invited to visit London, Liverpool and Manchester, where he was graciously received as a guest of Parliament. He went there to work to gather support for Sierra Leone.
While in England, he received a license to trade with Sierra Leone. Cuffe's planned return to the colony was delayed by the War of 1812, but he petitioned the American government for aid and recruited future settlers from Baltimore, Philadelphia, New York and Boston.
Meanwhile, the strained relations between the United States and Britain were taking a toll on his business dealings. To make matters worse, his ship, the Hero, was declared unseaworthy while in Chile and never returned, and the Alpha suffered severe profit losses. When the war ended in 1814, Cuffe concentrated on getting his finances back in order and returning to Sierra Leone.
On Dec. 10, 1815, Cuffe set sail from Westport with 38 settlers. They arrived on Feb. 3, 1816, and quickly faced trouble. The locals were not keen on more settlers and Cuffe's cargo sold at a loss. The American Institution in England did not contribute to the mission and Cuffe had to take a hard loss.
Despite it all, Cuffe remained committed to Sierra Leone as a location for emigrating Blacks from America and to establishing free trade between America, Britain and Africa, but he knew he could not personally finance another expedition.
Congress rejected Cuffe's petition to fund a return trip to Sierra Leone. At the same time, many Blacks began to show interest in relocating to Africa, seeing it as the best solution to growing racial tensions.
The American Colonization Society, founded 1816 and inspired by Cuffe's trips to Sierra Leone, started planning its own back-to-Africa voyage and wanted his support and expertise. However, he saw many in the organization as racist, and their efforts as simply a way to get Black agitators out of the South so the plantation system would not be threatened.
Congress funded the ACS project with $100,000, arranging for 88 free Blacks and three ACS agents to head for West Africa on the ship nicknamed the Mayflower of Liberia. They started a colony on a small, malaria-infested island. The following year, the ACS purchased a large piece of land in what is present-day Liberia.