Denzel Washington returns to his roots
3/22/2012, 3:32 p.m.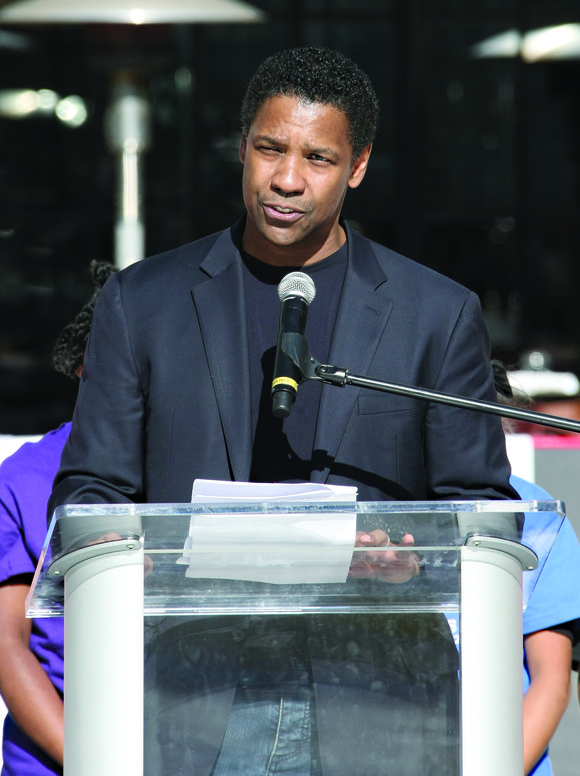 Award-winning actor Denzel Washington, an alumnus and lifelong supporter of the Boys & Girls Clubs, will host the Boys & Girls Club of Mount Vernon's 100th anniversary gala on Saturday, March 24 at the Rye Town Hilton.
Honorees will include YES Network broadcaster Ken Singleton; WCBS-2 meteorologist Elise Finch, who will receive the Denzel Community Service Award; New York State Sen. Malcolm Smith; John R. Branca, who will posthumously receive the Denzel Lifetime Achievement Award, accepted by Ralph Branca; the Kiwanis Club of Mount Vernon, accepted by Rosemary Cornacchio; and boxing and entertainment promoter Butch Lewis (posthumous award).
Bill Daughtry, 1050 ESPN Radio broadcaster, will be the event's master of ceremonies. Celebrity guests will include New York Giants Super Bowl Hall of Famer Harry Carson; actors and club alumni JB Smoove and Leon; former NBA stars and club alumni Rodney and Scooter McCray, Gus and Ray Williams, Lowes Moore and Earl Tatum.
For ticket information and reservations, call (914) 668-9580 or visit www.bgcmvny.com.
Washington, a two-time Oscar Award winner, two-time Golden Globe Award winner and Tony Award recipient, will return to his Mount Vernon roots for the event. He has been a spokesman and board member of the Boys & Girls Clubs of America since the mid-1990s.
"Denzel's presence at the gala and never-ending commitment to serve the children of our community will greatly enhance our major fundraising efforts for capital improvements to continue our mission," said Boys & Girls Club President Danny Sawh and Executive Director Lowes Moore in a joint statement.
"The Boys & Girls Club of Mount Vernon has been a bulwark against delinquency and a recreational outlet for youngsters for a century, and Denzel's support of the gala will continue those efforts."