Whither Detroit?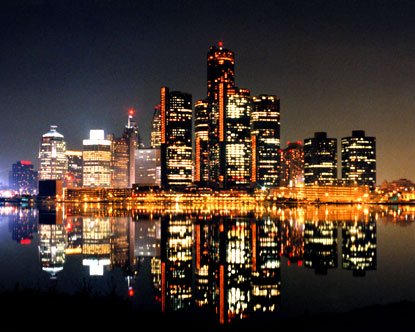 New Yorkers, baffled and perplexed about the current redistricting crisis, might view their circumstances as minor if they took a look at the ongoing major financial situation in Detroit.
At one point last week, it appeared as though Michigan Gov. Rick Snyder and Mayor Dave Bing were on the same page when it came to remedying the city's tumble toward bankruptcy.
While the governor has not installed an emergency manager to oversee the city's fiscal problems, he revised a consent agreement and created a nine-person financial advisory board with full authority over the city's fiscal affairs.
New York City was put under a similar control board in the 1970s when it experienced a fiscal crisis. The financial board lasted for nearly 11 years from September 1975 to July 1986.
Bing bolted at the notion of a financial advisory board and was particularly upset that the revised agreement did not remove the prospect of stripping him and the City Council of their power over fiscal issues.
In effect, the board would appoint a new CEO, CFO and human resources director serving at the behest of the board members.
"He's being disingenuous when he says this agreement leaves elected officials in charge of the city," Bing said of Snyder in a statement Monday. "In fact, the proposed nine-member advisory board selects and 'oversees' the functions of the city's COO, CFO and human resources director--not the elected mayor.
"This proposal also circumvents the role and power of the City Council as the legislative body, waives the ability of elected officials to contest any aspect of the agreement and dismisses the unprecedented effort and concessions made by the city's labor unions to avoid an economic catastrophe," Bing continued.
In other words, the situation is back to square one, and the mayor and other elected city officials have until the end of the month to offer an alternate plan, otherwise the governor will probably move to appoint an emergency manager.
That move would please those Detroiters who said they are in favor of such an outcome in a recent poll conducted by the Detroit Free Press. A recent count of participants indicated that 77 percent of them agreed with Snyder's proposal. Fifteen percent felt it would go too far in stripping the city's leaders of authority.
Meanwhile, a small group of religious leaders and activists have initiated a series of rallies protesting the governor's plan. A good number of them voiced their disgust before members of the City Council last week.
And then there's the opinion of Stephen Henderson, who edits the Detroit Free Press' editorial page. "The only way Detroit will permanently solve its financial troubles is by growing its population, economy and tax base," he wrote in a recent editorial. He favors Snyder's plan.
Perhaps by the end of the month, with the city experiencing a heat wave, things will simmer down in Motown.