Imhotep's guide to black events 3/29-4/4/12
3/29/2012, 4:10 p.m.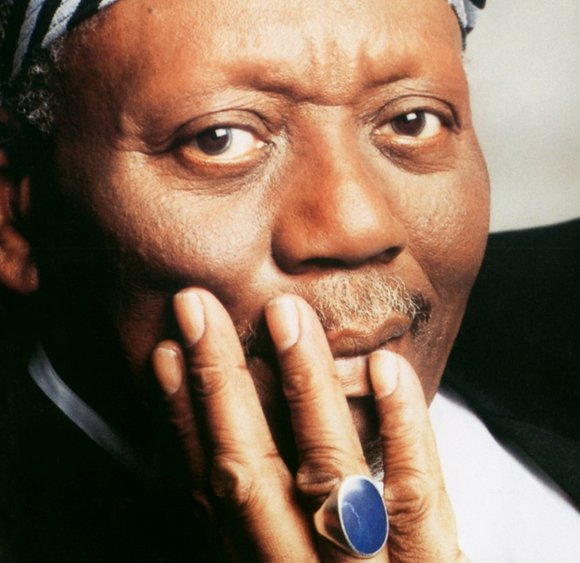 Greetings! April is Black Resurrection Month in the GBE. As the celebration of Easter and the Resurrection of Christ will move many in the spirit, we also resurrect the spirit of prominent Messengers of the Word, including two who died on April 4 in different years: the Rev. Adam Clayton Powell Jr. (1971) and the Rev. Dr. Martin Luther King Jr. (1968). Both King and Powell are the inspirational mentors of the Rev. Al Sharpton today.
Don't forget "Oprah's Lifeclass," coming to Radio City Music Hall with Tony Robbins on April 2 from 8-10 p.m.!
Theater
Woodie King Jr.'s New Federal Theatre, in association with the Castillo Theatre, presents, for Women's History Month, "Court-Martial at Fort Devens," by Jeffrey Sweet. At the Castillo Theatre, 543 W. 42nd St. (between 10th and 11th avenues). Performances through April 1. For tickets and more information, call (212) 941-1234 or (212) 253 1176 or visit www.newfederaltheatre.org.
Tennessee Williams' classic "A Streetcar Named Desire," featuring Blair Underwood, Nicole Ari Parker, Daphne Rubin-Vega and Wood Harris. Sixteen weeks only--previews begin April 3, opening night April 22. At the Broadhurst Theatre, 253 W. 45th St. For tickets and more information, call (212) 239-6200 or visit www.telecharge.com or www.streetcaronbroadway.com.
Tyler Perry's "The Haves and the Have Nots," featuring powerful new music written by Perry, about a wealthy family with everything they need and most of what they want. April 5 at 8 p.m. at the Beacon Theatre, 2124 Broadway. For more information, call (212) 465-6500 or visit www.beacontheatre.com.
"Black Angels Over Tuskegee," the story of the pioneering first African-American fighter pilots, now playing at the Actors Temple Theatre, 339 W. 47th St., between Eighth and Ninth avenues. For tickets, call (212) 239-6200 or visit www.telecharge.com.
Whoopi Goldberg's "Sister Act," the stage musical based on the movie, features funky, soulful songs by Alan Menken and Glenn Slater and presents the dynamic debut of Patina Miller. At the Broadway Theatre, 1681 Broadway. For more information, visit www.sisteractbroadway.com.
"Sistas the Musical," a joyous musical celebration of African-American women from Bessie Smith to Mary J. Blige, at St. Luke's Theatre, 308 W. 46th St. Performances: Thursdays at 7 p.m. and Saturdays at 1:30 and 4:30 p.m. For tickets and more information, call (212) 239 6200 or visit www.telecharge.com or www.sistasthemusical.com.
"Secrets of Elder Sisters" by Betty Dopson of CEMOTAP, based on her popular book about the courage and indomitable spirit of seven powerful sisters, brings Women's History Month to life. Opened Fri., March 23. At the Black Spectrum Theatre, 177th Street and Baisley Boulevard inside Roy Wilkins Park in Jamaica, Queens. For tickets, directions and information, call (718) 723-1800.
Music
The 13th annual Central Brooklyn Jazz Festival, "Jazz: A Music of the Spirit," runs March 30-April 30. On Fri., March 30, at 9:30 p.m., it's a salute to Gil Scott-Heron with Abiodun Oyewole, Bilal Sunni-Ali and others, presented by the National Black Writers Conference & Central Brooklyn Jazz Consortium. At For My Sweet, 1103 Fulton St. at Classon Avenue. For tickets, call (800) 838-3006, ext. 1, or visit www.brownpapertickets.com.
The Brooklyn Jazz Festival also presents on Mon., April 16, "The Last Poets, Originators of Revolutionary Poetry," at For My Sweet. Two shows at 7:15 and 9:15 p.m. For more information, call (718) 857-1427 or email jazzymondays@gmail.com.
"Legends of Disco" live at Manhattan Center/Hammerstein Ballroom, featuring the Trammps featuring Earl Young, Chic with Nile Rodgers, Harold Melvin's Blue Notes, Tavares and more! Sat., March 31 at 7 p.m. at the Hammerstein Ballroom, 311 W. 34th St. For more information and tickets, call (212) 279-7740 or (800) 745-3000.
The NYU Skirball Center for the Performing Arts hosts the premiere of "An African Nubian Suite" by Randy Weston with his African Rhythms Orchestra on Easter Sunday, April 8 at 7 p.m. at 566 LaGuardia Place, at Washington Square South. The concert features appearances by poet Jayne Cortez and historian Robin D. G. Kelley. For tickets, call (212) 352-3101 or (866) 811-4111. For more information, visit www.nyuskirball.org/calendar/weston.