Imhotep's guide to black events 3/29-4/4/12
3/29/2012, 4:10 p.m.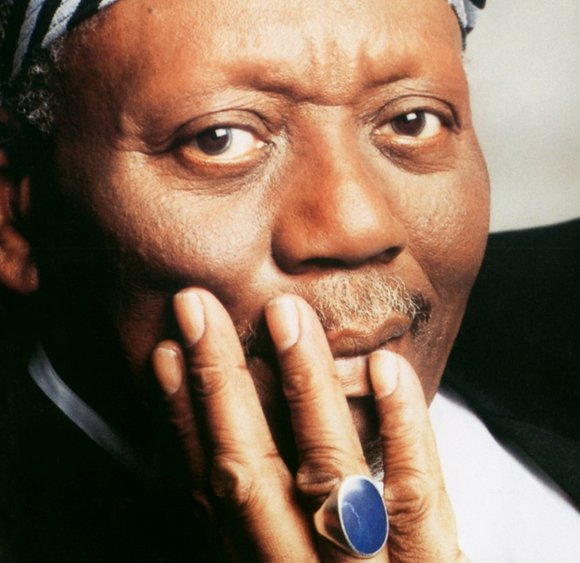 Dance
Cirque du Soleil presents "Michael Jackson: The Immortal." Through dance, music and acrobatics, the show explores Jackson's love of music, the beauty of nature and a dash of magic, inspired by Jackson's immensely popular music. At Madison Square Garden, Tues., April 3 through Thurs., April 5 at 8 p.m. Also at the Nassau Coliseum in Uniondale, N.Y., Sat., April 7 at 8 p.m. and Sun., April 8 at 4 p.m. For tickets and more information, call (888) 456-8499 or visit www.thegarden.com or www.nassaucoliseum.com.
Books
Join award-winning singer-author Rickie Byars-Beckwith for a series of uplifting and transformative events celebrating her latest book, "Let My Soul Surrender: Grace Notes of a Journey." A discussion and book signing will be held Thurs., March 29 at 6:30 p.m. at the Ausar Auset Society Cultural Arts Center, 626 Flatbush Ave. in Brooklyn. For more information, call (718) 469-3199. An event will also be held Sat., March 31 at 4 p.m. at Hue-Man Bookstore, 2319 Frederick Douglass Blvd., between 124th and 125th streets. For more information, call (212) 665-7400.
"Life Visioning: A Weekend Workshop with Michael Beckwith" features Rickie Beckwith performing musical selections at Middle Collegiate Church, 112 Second Ave., near East 7th Street, Fri., March 30, 7-9 p.m.
Community
The Center for Black Literature at CUNY's Medgar Evers College will host the 11th National Black Writers Conference (NBWC) Thurs., March 29 through Sun., April 1 on its campus at 1650 Bedford Ave. in Brooklyn. This year's theme is "The Impact of Migration, Popular Culture, and the Natural Environment in the Literature of Black Writers." The 2012 conference will honor literary and cultural icons. Visit www.nationalblackwritersconference.org for highlighted events and the full program schedule.
Rep. Charles Rangel invites small business owners and entrepreneurs to hear Karen Mills, from the Small Business Administration, and David Hinson, director of the Department of Commerce's Minority Business Development Agency, discuss various federal initiatives to help you grow your businesses on Tues., April 10 from 9 a.m.-1 p.m. in the Harlem State Office Building. He is also hosting an information session about finding and applying to government job opportunities, the Peace Corps and AmeriCorps on Thurs., April 12 from 10 a.m.-12 p.m. at Aaron Davis Hall inside the City College of New York. For more details, visit rangel.house.gov.
Hear Imhotep Gary Byrd on 107.5 WBLS-FM daily with "Imhotep's On-Air Guide to Black Events" and "Express Yourself," Sunday evenings from 6 to 8 p.m., and on WLIB-AM with "The GBE Mind Flight," Sunday evenings from 7 p.m. to midnight (simulcast on WLIB-AM/WBLS-FM from 7-8 p.m.). The full show can be heard on HD radio at WBLS-HD2. IGB is also heard on WBAI-FM 99.5 with the GBE 2.0 "Global Black Experience" and "Global Beat Experience," Saturdays from 5 to 7 p.m. We are archived online with both shows at www.wbai.org. To reach us about your event, email gbemail2@yahoo.com, find Imhotep Gary Byrd on Facebook or follow us on Twitter at GBELIFE.