Brooklyn students hold mass walkout, protest education system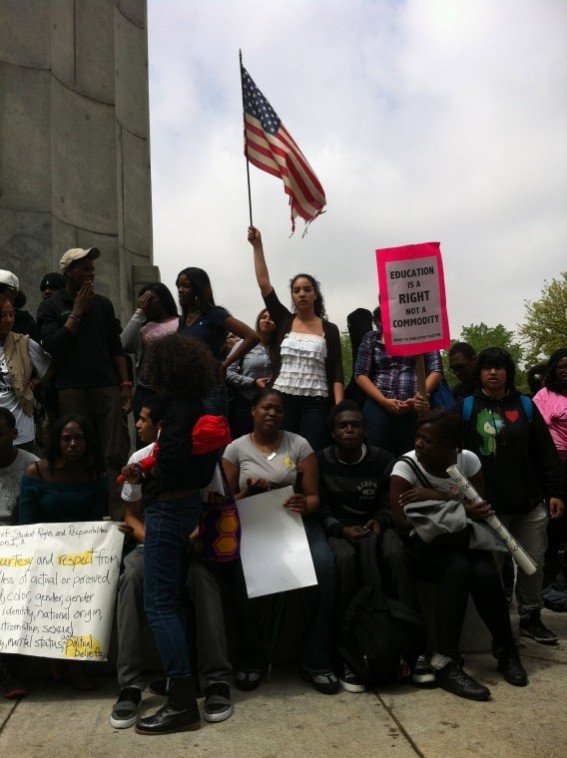 And the students did head into the streets, making their way to Union Square to join thousands of union members, immigrant workers and OWS protesters at a rally and march to Wall Street.
"It was already the general strike, and most of the issues they are talking about have to do with education, and Black and Hispanic students don't get a fair chance. That's why I came out today," said Rukiya, one of the student protesters.
While college students have typically been the center of political movements, and this year's May Day has a Free University dedicated for college students who will also be conducting school walkouts, high school students protesting their own underperforming school is an idea that may be becoming more prevalent across the nation. Last week, high school students in Detroit scheduled a student walkout to demand a better education. When the students who walked out were suspended for their protest, they started the "Freedom School" across the street from their main school building and attended classes throughout the school day and even into the weekend.
"It's really a pleasure to see all of you guys out here. We're at that point in our lives where we are the future, and we need to be building these futures together," said Myra, one of the students who participated in the walkout and student speak-out Tuesday in Brooklyn. "It's important that all the students fight for our education and we fight against the mis-education that happens."