The People's Republic faces a great challenge!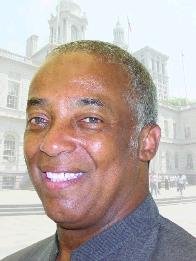 It is the year 2012, and in the 8th Congressional District, located mostly in Brooklyn, an election for a new U.S. representative is taking place.
"The People's Republic" was a nickname given to the African-American community of Central Brooklyn, which, over the past half century, was historic for its successful struggles.
Since the mid-1950s, these neighborhoods have shaken up the city and added support to the national surge of African-American power. Names like the Rev. Gardner C. Taylor, the Rev. Milton Galamison, Rep. Shirley Chisholm, grassroots leader Sonny Carson and others too numerous to name have stood up and spoken truth to power.
The movement for civil rights, the right to employment, community control of schools, African liberation, Black elective power, Jesse Jackson's Rainbow Coalition and other manifestations that exploded with Barack Obama's 97 percent vote in Central Brooklyn's five Black-dominated assembly districts illustrated the full awareness of the People's Republic in 2008.
This congressional race expected to have three candidates, but upon the day of petition filing, the incumbent, Rep. Edolphus Towns, announced his retirement. Now the field is limited to two candidates: City Councilman Charles Barron and Assemblyman Hakeem Jeffries. I'm not pretending to be impartial--I'm unequivocally in support of Barron.
Barron has a public record that extends over 33 years. He is a graduate of Hunter College and studied under the outstanding scholar the late Dr. John Henrik Clarke. He was a leader of the Schomburg Coalition, which brought African-American Director Howard Dodson to the famous Schomburg Library for a 20-year-plus stint.
Long before he sought elected office, Barron was in service to his community. As a leader of Dynamics of Leadership, he taught and executed organizational leadership in locations throughout New York state and in cities all over the United States. With the Community Service Society, he worked a citywide voter registration campaign that was responsible for surveying the political strength of people of color--Asians, Latinos and people of African descent--and their locations all over New York City.
Barron has been married to former school principal and now Assemblywoman Inez D. Barron for 29 years. They are the parents of two sons, 38 and 28 years of age.
In 2002, Barron won a seat in the City Council (41st Council District), representing East New York and a part of Brownsville. His reputation and fame as an elected official began to soar and spread all over this district, city and state. He has spoken out and represented victims of injustice regardless of their electoral districts.
Barron has supported workers in numerous unions in New York City who have received unjust treatment by one of the most anti-labor administrations in the history of New York City. School aides, transit workers, department store clerks, teachers and a variety of other working folks have all received support, vocal and otherwise, from Barron.
Fighting to keep hospitals open, marching and speaking out on the closing of transportation routes, such as the B25 bus, and taking up the cause of the little people of society has been a special concern for the councilman. Meanwhile, he has built two new schools, completely renovated and overhauled three new parks and provided the most affordable housing of any city elected official in his district. Barron is much more than talk--he is action and change for a better life for a whole lot of people.