The People's Republic faces a great challenge!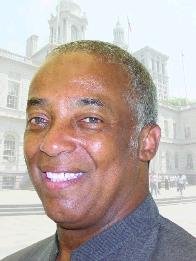 Just because we like a particular candidate, that is no assurance that he or she will win. We must become active on their behalf to ensure their victory. We must inform our friends--many of whom are not knowledgeable about the pros and cons of various candidates. Spread the word, start the discussion. This primary election is June 26, so that gives us time to alert and inform our community, put up signs, inform our neighbors wherever and whenever you can and invite the candidates to speak or debate in front of our friends or neighbors.
Let's raise the level of conversation and writing about this election. Letters to the editors, letters to the candidates, discussions, debates--all forms of educating and activating the electorate will be helpful. The recently redesigned 8th Congressional District has 56 percent Black voters and 44 percent others. White voters from Central Brooklyn, Ozone Park, Howard Beach, Mill Basin, Canarsie, Brighton Beach and Coney Island will be participating in this election.
We need to raise the level of participation in the Democratic primary. We have until May 26 to change our registration to participate in it.
We are building a strong coalition with former students of African student associations, members of the East family and those of us in the Black United Front. I'm talking about the many who put Jesse Jackson's campaigns in 1984 and 1988 into action, those who elected David Dinkins mayor of New York City and many of you who stood with Barack Obama before he became popular.
Stand up, Brooklyn. Don't let the People's Republic down.