Court finds stop-and-frisk protesters guilty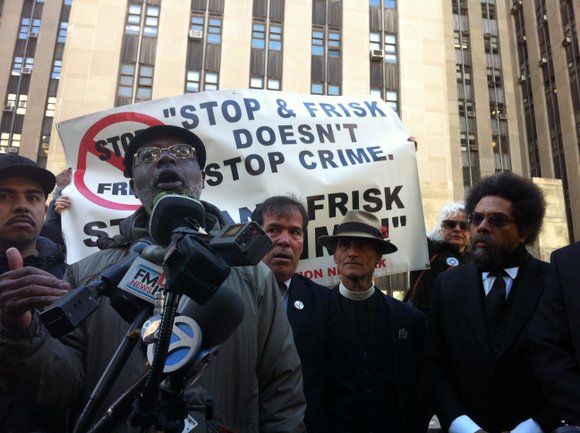 Other community members agree that the fight to end or reduce stop-and-frisk incidents begins with Bloomberg. On Wednesday, Public Advocate Bill de Blasio announced a new campaign to reform the broken stop-and-frisk policy, beginning with a call on Bloomberg to issue an executive order dramatically reducing the number of unwarranted stops.
"We cannot wait until the mayor leaves office to change this broken policy. Stop-and-frisk is a valid police tool, but it is being misused thousands of times each day. Every unwarranted stop widens the gap between police and the communities they protect--making us all less safe," de Blasio said. "The mayor needs to exercise leadership and direct the NYPD to reduce unwarranted stops. If he doesn't, we will show him the way."
De Blasio was joined by Assemblymen Micah Kellner and Nick Perry, Council Members Leroy Comrie, Daniel Dromm, Julissa Ferreras, Robert Jackson, Melissa Mark-Viverito and Jumaane Williams; the National Action Network, the New York Civil Liberties Union, LatinoJustice PRLDEF, Make the Road NY, Life Camp, and Highbridge Community Center at a press conference on Wednesday to announce this plan to reduce the number of stop-and-frisks in the city. The campaign will mobilize 100,000 New Yorkers through an online hub at
www.BloombergActNow.com, on-street organizing and resolutions passed through community boards and civic groups.
The protesters found guilty last week have also vowed to continue fighting stop-and-frisk.
"What part of the Fourth Amendment do we not understand? It says the right of the people, to be secure in their persons and in their effects from unreasonable search, shall not be violated. That is really, really easy to understand," Phelps said before entering the trial. "The right of the people must be protected. We are here to protect the city, because the city is not protecting itself."