Crowning of First "Miss Black France" Ignites Controversy
AFRO Staff | 5/11/2012, 12:53 p.m.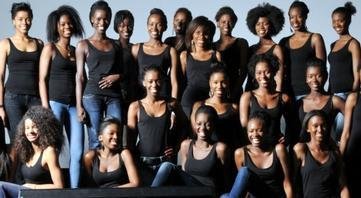 Mbathio Beye was crowned the first "Miss Black France" April 28 under a heavy cloud of controversy in the still racially-charged city of Paris.
The exclusive contest was created to celebrate Black beauty in a way traditional beauty contests failed to do, one organizer said.
"The Traditional Miss France contest is not representing today's French population accurately. There are usually very few Black candidates in it," Frederic Royer, one of the organizers of Miss Black France, told AFP. "Our contest aims to focus on these women, who are rarely given any media attention."
For the full article visit AFRO