Son of Harlem and impresario of the arts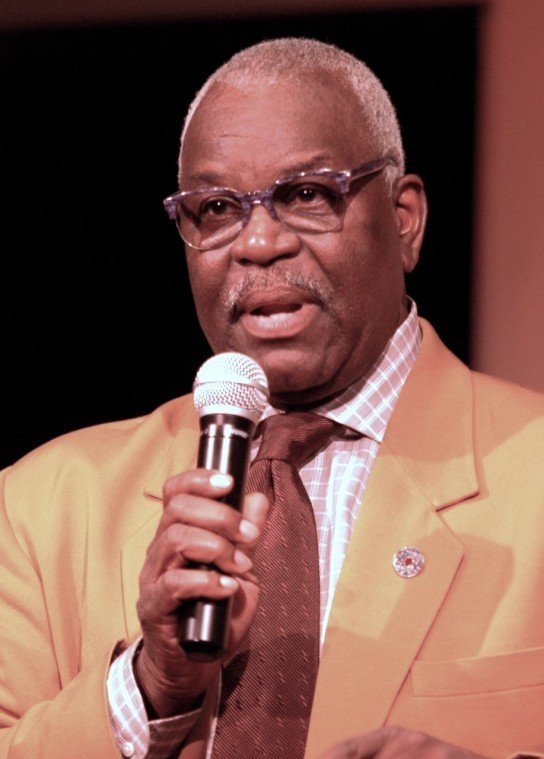 Harlem cultural maven Voza Rivers has received many accolades in his almost half-century career of producing theater, music and film. From Grammy nominations to the Village Voice's OBIE Awards to Star Achiever Awards, Rivers' successes would easily fill this page. However, despite his countless distinctions, Rivers acknowledges that his extensive resume is a byproduct of the greats who came before him.
"To all of those individuals--the Ozzie Davises and Rubie Dees and Harrys and Sidneys who were part of the American Negro Theater in the 1940s--I'm a direct descendent of that initiative and effort," Rivers said.
The current executive producer of the New Heritage Theater Group, New York City's oldest Black nonprofit theater company, Rivers has produced some of the most well-known productions in Broadway history. Works such as the Tony-nominated musical "Sarafina," "The Tragedy of MacBeth" and "The Huey P. Newton Story" are the proud results of his undying efforts.
But before achieving mass success under the Big Apple's bright lights, Rivers started out his career in a writing class at YWCA's Harlem branch in 1964. There, he would meet Roger Furman, an actor for the American Negro Theater. Attending one of the theater's meetings in the basement of Harlem's Countee Cullen Library, Rivers got an opportunity that would change his life.
"[Furman] spoke about the [American Negro Theater] company that taught all aspects of theater," Rivers recalled. "He said that he would be starting a theater company based on that model and he was looking for some members of a public speaking class, if they were interested in joining the [New Heritage] theater. That became my first exposure to theater."
From there on, Furman eased Rivers into the theatrical world by showing him works by writers and poets of that time such as Langston Hughes. This familiarized Rivers with the language and pacing of the art, preparing him for a fuller experience down the road.
"About seven or eight years later, the theater company allowed me to learn other aspects of theater. I was a maintenance person, I was a ticket taker, I was a prop person. I learned how to focus lights. Eventually I became the business manager for the theater company. In 1983, Roger died and I assumed leadership."
Looking to expand the New Heritage Theater beyond simply a local Black focus, Rivers worked on giving the company a global reach.
"Roger's early vision focused on Black history. I decided that when I took over the theater, I wanted to expand and I was looking to make the theater more international in scope and looked to South Africa to be the brand that I wanted for the theater.
"I was able to create a relationship with South Africa and brought in a playwright by the name of M'bongemi Ngema. I started producing his plays in this small theater on 125th Street between Fifth and Madison Avenue."
The first of those plays, "Woza Albert," won over 20 awards worldwide, heralded for its satirical take on Apartheid, but their second collaboration, "Asinamali," evoked a stronger response from Rivers. "Harry Belafonte came to see that play, along with Paul Simon," Rivers said of the political story centered around a 1983 rent strike in the country's Lamontville township. "A year later, after I bought it to the United States, it went to Broadway."