Harlem under construction: Part 1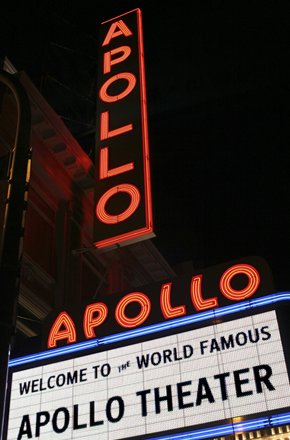 The building will include two black-box theaters, one seating 99 and the other seating 199. There will be 229 residential units with 50 percent at market rate, 30 percent affordable and 20 percent low-income.
A parking lot is being built below the building along with spaces for retail and restaurants. B. Smith's, which has been a Midtown staple, and Shake Shack have expressed interest in taking space. The new building, according to Knuckles, is scheduled to be completed by 2014.
Knuckles also went into detail about the reopening of legendary jazz hub Minton's Playhouse. Known as the "Birthplace of Bebop," the jazz supper club on 118th Street is coming back to life thanks to former chairman of Citigroup and former CEO of Time Warner Dick Parsons and Alexander Smalls.
"We are hoping that things get started this summer," Knuckles said. "We are waiting for the term sheet from the developers, Harlem Jazz Enterprise."
Minton's Playhouse opened in 1938 and closed in 1974. It was reopened in 2006 under the name Uptown Lounge at Minton's Playhouse but closed again in 2010. The venue is located on the first floor of the former Cecil Hotel, which is used by Housing and Services Inc. to provide supportive housing.
The building has another commercial space on the first floor that Parsons and Smalls plan to develop as well.