imhotep's guide to black events 5/24-30/12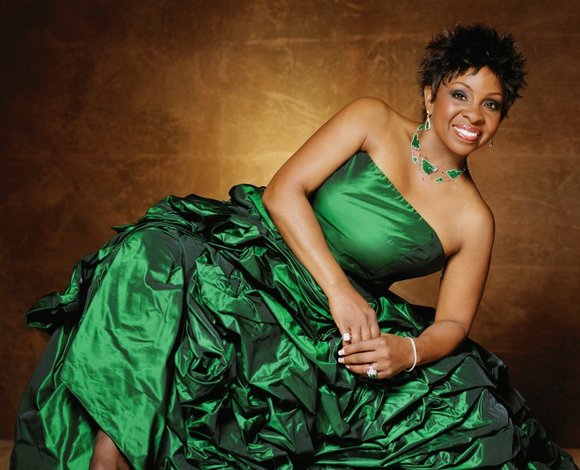 Greetings! It's Memorial Day weekend, and the tristate area will be full of holiday activity, including a bittersweet experience for many us who worked at the now-defunct Inner City Broadcasting. This weekend, we move to our new downtown studios (in my old neighborhood, lower Manhattan) to begin broadcasting from the former studios of WRKS-FM.
We also send our regards to broadcasting icon, legend and the "Godfather of Black Radio" Hal Jackson, who has been under the weather recently. We eagerly look forward to his returning to the "Sunday Classics" for Black Music Month, with his wife and talented partner, Debbie B, and grand mixmaster Clay Berry.
Theater
Tennessee Williams' classic "A Streetcar Named Desire," featuring Blair Underwood, Nicole Ari Parker, Daphne Rubin-Vega and Wood Harris. Sixteen weeks only. At the Broadhurst Theatre, 253 W. 45th St. For tickets and more information, call (212) 239-6200 or visit www.telecharge.com or www.streetcaronbroadway.com.
"Black Angels Over Tuskegee," the story of the pioneering first African-American fighter pilots, now playing at the Actors Temple Theatre, 339 W. 47th St., between Eighth and Ninth avenues. The show is closing May 27. For tickets, call (212) 239-6200 or visit www.telecharge.com.
"Mr. Joy," written and performed by Daniel Beatty, the man who brought you "Emergency," directed Sheryl Kaller. Limited engagement through June 2 only at the Riverside Theatre, 91 Claremont Ave., at 120th St. For tickets, call (212) 870-6784 or visit www.riversidetheatre.org.
"Sistas the Musical," a joyous musical celebration of African-American women from Bessie Smith to Mary J. Blige, produced by three-time Tony winner Hinton Battle, written by Dorothy Marcic and directed by Kenneth Ferrone. At St. Luke's Theatre, 308 W. 46th St. Performances Thursdays at 7 p.m. and Saturdays at 1:30 and 4:30 p.m. For tickets and more information, call (212) 239-6200 or visit www.telecharge.com or www.sistasthemusical.com.
"Platanos Y Collard Greens," David Lamb's hilarious hit romantic, comedic off-Broadway play, is at the Baruch Performing Arts Center, 55 Lexington Ave. at 25th Street. For show schedules, call (212) 352-3101 or visit www.platanosandcollardgreens.com. For group sales, call (646) 522-4348.
Music
B.B. King's Blues Club presents Kenny Lattimore on June 3 at 8 p.m., doors open at 6 p.m. at B.B. King's Blues Club and Grill, 237 W. 42nd St. For more information, call (212) 997-4144 or visit www.bbkingblues.com.
Iconic, funkified musician Larry Graham, formerly of Graham Central Station and Sly and the Family Stone, influenced many musical genres such as funk, R&B and disco with his invention of electric slap bass. He is at the Beekman Beer Garden Beach Club, 89 South St., Wed., June 6 at 7 p.m. For more information, call (212) 385-4490 or visit marqueeconcerts.com.
The one and only Gladys Knight, with special guest Brian McKnight, is at the NYCB Theatre at Westbury on Sat., June 9 at 8 p.m. 960 Brush Hollow Road, Westbury, N.Y. For tickets and more information, visit marqueeconcerts.com.
"People Make the World Go Round," a benefit concert for the South Orange Performing Arts Center (SOPAC) featuring Russell Thompkins Jr. and the New Stylistics Fri., June 1 at 8 p.m. For over 30 years, Russell Thompkins Jr. was the lead singer of the legendary Stylistics. To purchase benefit ticket packages, contact the SOPAC development department at (973) 382-1033. Order tickets by calling (973) 313-2787 or emailing linda@sopacnow.org.
Join WBLS at Six Flags Great Adventure in Jackson, N.J., for "Praise in the Park," featuring gospel sensations Deitrick Haddon, James Fortue and Trin-I-Tee 5:7. Hosted by the Rev. Hezekiah Walker, with co-host Liz Black. For tickets, visit wbls.com.