Jack & Jill and family host e-book launch
5/30/2012, 6:36 p.m.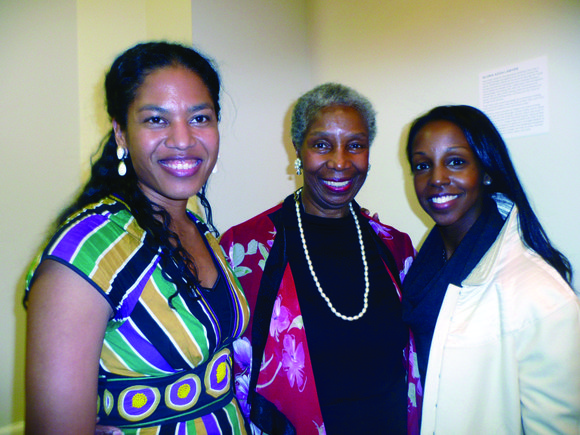 Metropolitan Jack & Jill Inc. and Jack and Jill Alumni hosted an e-book launch and reception at the Schomburg Center for African American Research for Christina Lewis Halpern, author of "Lonely at the Top." The book is a memoir about Halpern's emotional journey through Harvard College and the struggles she faced living in the shadow of her billionaire father, the late entrepreneur Reginald F. Lewis, who was himself the author of a book entitled "Why Should White Guys Have All the Fun?"
"Despite obvious material advantages, I regularly grappled with fears of failure...of never being able to live up to the larger-than-life image of my father, or of not fulfilling the often unreal expectations other had of me," she said. "Anxiety about being pre-judged, for better or worse, at times left me doubting my considerable gifts in a number of areas."
Detailed in the memoir is a poignant journey of self-discovery and renewed confidence gained through deeper understanding of her father and appreciation for what he were able to achieve.