Jersey girl Asjha Jones headed to London Olympics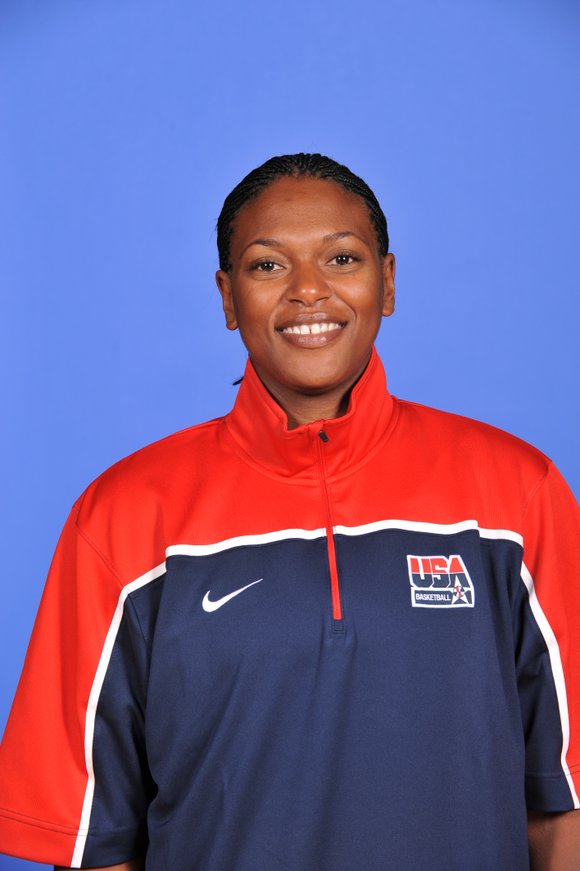 Geno Auriemma, the coach of the U.S. women's Olympic basketball team, said Asjha Jones, the 12th and final player named to the roster, "adds an awful lot of maturity, experience and talent to this team. Some of the teams that we're going to have to beat in the Olympics, the best teams are really the ones who have the most experienced post players."
Now in her 11th WNBA season, Jones, a 6-foot-3 forward, also has a wealth of experience playing internationally. She spent this past WNBA offseason in Madrid, Spain. She has previously played for teams in Russia, China and Italy and has played against virtually all of the top teams in Europe. Her familiarity with international styles of play should be an asset to the Olympic team.
"Getting to know even the referees and how they officiate and playing in all those countries prepares you for this, because every referee is going to be from a different country when you're playing in the Olympics," noted Jones, who grew up in Piscataway, N.J., and attended the University of Connecticut.
Despite her outstanding WNBA and overseas careers, Jones, 32, is a relative newcomer to USA Basketball. The 2010 World Championships, where team USA won gold, was her first major competition in a USA jersey.
"It was fun playing with the best people in the world, and playing for coach Auriemma again was big," she said. One of six former Huskies on the Olympic team, Jones said she still calls Auriemma "coach" out of respect, but is quick to note he understands his former college players are now adults.
"Back in college, he was a disciplinarian," Jones said. "Now that you're an adult, you don't really have that. You get to hear what he's saying and take his notes, but you don't feel like you're going to get punished." Her insight into his thought process will be a benefit to her teammates. "I have an understanding of what coach wants, what they need to do and what they don't need to do."
She expects she will take her parents with her to London this summer, where she'll represent her country with pride. "This is probably going to be my one and only Olympic opportunity," she said. "I get to take it all in and appreciate every aspect of it."