HED Accessory news for now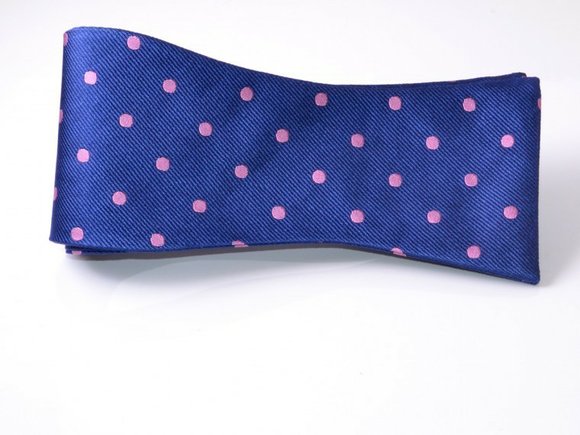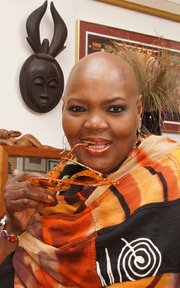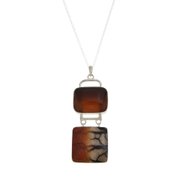 With the holiday season here, it's always good to know what's new, where to shop and get some great ideas for gifts.
Sandy Baker of Sandy Baker Jewelry will be the featured guest artist at the Wave Hill Cultural Center in the Riverdale section of the Bronx on Nov. 29. For men, Windsor Neckwear partners with journalist Alfred Edmond Jr. to launch a signature bowtie line. The media event, held on Nov. 13 at Garmento Lab (241 W. 37th St.) in New York's City's Fashion District, was very successful.
Baker's sterling-silver modern art jewelry will be the highlight of the members' night event at Wave Hill. Her jewelry is of the finest quality and workmanship. Baker specializes in creating earrings, bracelets and necklaces made exclusively with organic inlays.
At Wave Hill, members' night usually connects artists and audiences through the beauty of nature. The Wave Hill property sits alongside the Hudson River and it offers rich, beautiful landscapes. For more information, visit www.sandybakerjewelry.com.
Windsor Neckwear, an emerging Nashville-based men's accessories brand, has partnered with award-winning journalist Alfred Edmond Jr. to develop the Alfred Edmond Jr. Signature Bow Tie Collection. The company provides high-quality custom neckties and bowties that are handmade in limited quantities of 25 pieces per style. This exclusive collection will feature high-quality fabrics and construction with vibrant color palettes and daring designs. There will be a special launch for the line held at Lexus of Nashville/Cool Springs in Nashville on Dec. 6.
Michael McPherson and Mace Neal, co-founders of Windsor Neckwear, recently described how the relationship with Edmond started. "Our relationship with Alfred was developed through our interaction via social networking," McPherson said. "We discovered that Alfred loves bowties, so we sent him a link to our website and asked him to give us his opinion."
The Alfred Edmond Jr. Signature Collection is designed to appeal to the gentleman who wants "to stand out while fitting in," according to Edmond's personal style philosophy. He worked directly with Windsor Neckwear to help design the collection.
For this collection, they worked with 2.75-inch-width bow ties in 100 percent woven silk, which provide a subtle, yet powerful look. It's the perfect size for most men; not too big nor too small.
"Our plan is to develop four collections per year with seasonal color palettes along with traditional year-round color combinations," said McPherson. "We also plan to release a line of pocket squares and cufflinks over the next year to complement the collection."