Imhotep's guide to black events 11/22-28/12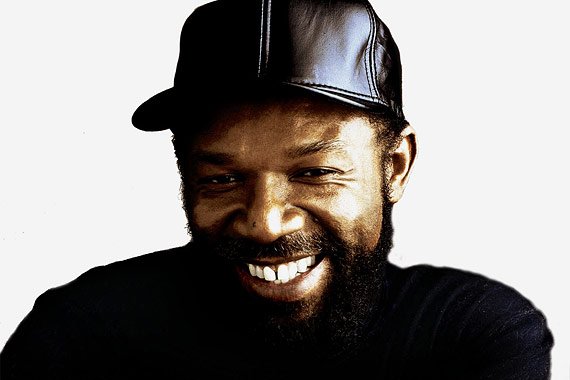 Music
Mary Flowers Entertainment presents "Thanksgiving Celebration," Saturday, Nov. 24, at 8 p.m., featuring Faith Evans and Tank. Apollo Theatre, 254 W. 125th St. For ticket information, visit www.apollotheatre.org.
WBLS welcomes "Sounds of Reggae Concert" to Barclays Center, Brooklyn, featuring Ali Campbell's UB40, Beres Hammond, Maxi Priest and Shaggy all performing as part of Jamaica's 50th year of independence celebration on Wednesday, Dec. 12. For more information, visit www.wbls.com.
Exhibitions
The "Harlem Is ... Activism" exhibit is free and open to the public from 9 a.m. to 5 p.m. at the Corridor Gallery at the Interchurch Center (enter at 475 Riverside Drive). The finals days are Nov. 22 and 23. It includes a 30-foot photographic timeline of Harlem from the 1900s to the present, developed in collaboration with the Schomburg Center. For information, call 212-459-1854 or visit www.communityworksnyc.org.
"Gordon Parks: 100 Moments," curated by Deborah Willis, New York University. Through Dec. 1, Monday to Saturday, 10 a.m. to 6 p.m. Latimer/Edison Gallery, Schomburg Center, 515 Malcolm X Blvd. For more information, call 212-491-2200 or visit www.schomburgcenter.org.
Community
Join the Rev. Al Sharpton and the National Action Network at the "House of Justice" at 106 W. 145th St. for a free Thanksgiving Day dinner on Thursday, Nov. 22. For more information, call 212-690-3070 or go to www.nationalactionnetwork.net.
C.E.M.O.T.A.P. (Committee to Eliminate Media Offensive to African People) invites the community to the forum "The Storms of Life Are Raging" on Saturday, Nov. 24, at 2 p.m. Four respected community leaders will share ideas on what lies ahead: Professor James Blake, longtime activist professor at Borough of Manhattan Community College; Dr. Segun Shabaka, educator and activist; Basir Mchawi, organizer, activist and educator; and Milton Allimadi, publisher of Black Star News and organizer and director of New York City's Guerilla Journalists. CEMOTAP is located at 135-05 Rockaway Blvd., South Ozone Park, just one-half block off the VanWyck Expressway. Admission is free. Call 718-322-8454 for additional information.
The Board for the Education of People of African Ancestry (BOEPAA) invites you to join in the celebration of the life and legacy of Dr. John Henrik Clarke at its 20th anniversary, on Sunday, Nov. 25, 3 to 6 p.m. at Dr. John Henrik Clarke House, 286 Convent Ave, New York. Dr. Adelaide Sanford, Dr. Leonard Jeffries, Dr. Shelia Tranumn and Dr. James C. McIntosh, the newly appointed chairman, as well as members of the board will welcome visitors. Major repairs have taken place and additional changes are planned for the near future. Admission is free. For more information, call 347-907-0629.
Hear Imhotep Gary Byrd on 107.5 WBLS-FM daily with "Imhotep's On-Air Guide to Black Events" and "Express Yourself," Sunday evenings from 6 to 8 p.m., and on WLIB-AM with "The GBE Mind Flight," Sunday evenings from 7 p.m. to midnight (simulcast on WLIB-AM/WBLS-FM from 7 to 8 p.m.). The full show can be heard on HD radio at WBLS-HD2. IGB is also heard on WBAI-FM 99.5 with the GBE 2.0 "Global Black Experience" and "Global Beat Experience," Saturdays from 5 to 7 p.m. We are archived online with both shows at www.wbai.org. To reach us about your event, email igbexp@gmail.com; contact Imhotep Gary Byrd at Facebook; follow us on Twitter at GBELIFE; or call 212-592-3279.