Nourishing body and spirit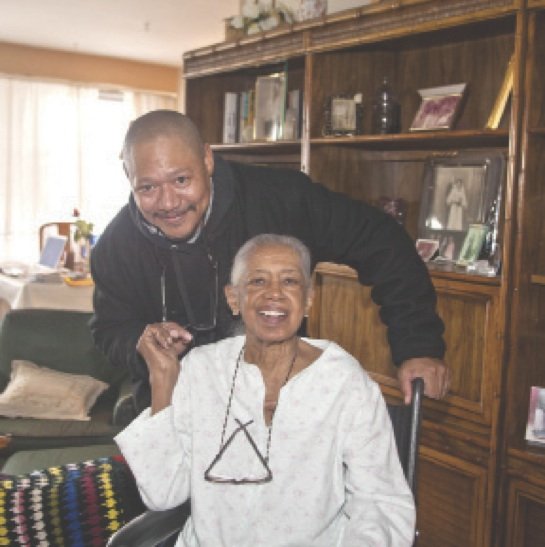 Most of us have heard of Meals on Wheels, a service that delivers hot, healthy meals to homebound seniors. Perhaps we know a senior who gets them. But with a dragging economy and the tail effects of Hurricane Sandy--or just the rigors of life and getting older--the organization is more important than ever. Residents of Harlem have their own MOW angels from the Charles A. Walburg Multi-Service Organization, which delivers meals from 110th Street all the way to the northern tip of Manhattan, from river to river.
More than 40 years ago, Charles Walburg, the first Black OBGYN in Harlem, and the Rev. Paul Thurston noticed that a number of elderly church parishioners were not coming to church and were, in fact, sick and shut in. They started preparing meals through the church and delivering them. They got the city to help subsidize their efforts, and Harlem's Meals on Wheels was born.
Celebrities have been quick to help out. Diva and Harlemite Jessie Norman was one of the first A-listers to lend a hand, volunteering to help deliver meals at Christmas. Director Carla Brown shared a poignant story about Norman with the AmNews.
"We went to visit a gentleman, and he had an organ which he began to play. He started to sing and Norman joined in. 'You're kinda good,' he said to Norman. He had no idea who she was. She's a diva in the best sense of the word. She volunteered three years in a row," Brown said.
"We are the eyes and ears for the case management agencies who only see these people once a year. They get referrals from hospitals or community people and go over all their needs, whether it's help with finances, medical assistances, etc. If they need a meal, they refer them to this organization. The entire staff really cares about the clients. Most of them live in the community. They build these relationships and become adopted family members. When you see people six days a week, you build a relationship with them," she added.
This reporter got a chance to see the program in action up close and personal, riding shotgun with Antonio Alexander, who has been delivering meals for 21 years. It's clear that "Tony," as he is affectionately known, loves his job and his clients love him. He started working for MOW while also working at a law firm copying documents. The law firm downsized. "God told me not to let this job go," he said.
There are six routes in the uptown area, and Tony has covered them all. He delivers approximately 140 meals per day.
As we went from place to place, there was Tony chatting with the doormen, running down the list of apartments to visit. There were the elder queens who answered the door happily singing his name and happier still to get that day's meal. There were the old-school gents who were quick to trade a few clever words and share a laugh. Tony knows them all, and for many is like one of the family. Socialization is a huge part of the job.