Turkey Time: Recipes and tips
Kysha Harris | 11/23/2012, 12:19 a.m.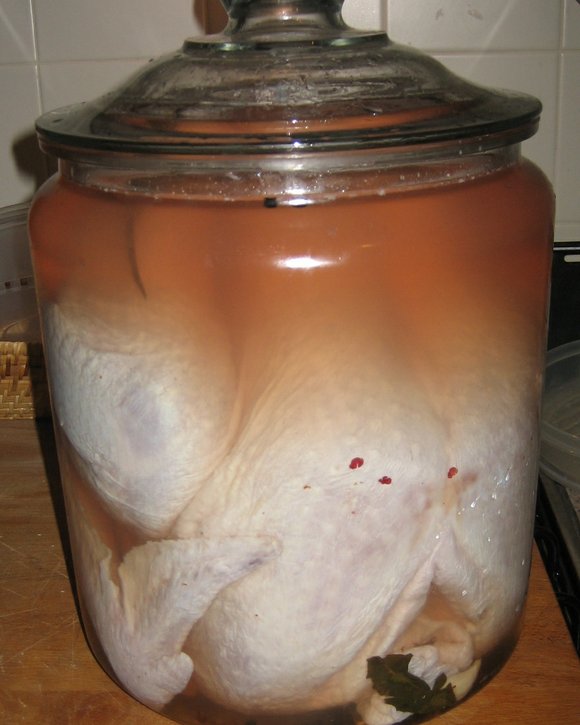 TURKEY STUFFING WITH FIGS
3/4 cup large, diced dried figs, stems removed
3/4 cup dried cranberries
1/2 cup apple cider
4 tablespoons (1/2 stick) unsalted butter
1 1/2 cups diced onions (2 onions)
1 cup (1/2-inch-diced) celery (3 stalks)
3/4 mixed pound of sweet and hot pork (can substitute turkey) sausage, casings removed
1 1/2 tablespoons chopped fresh sage leaves
3 tablespoons pine nuts, toasted (optional or chopped walnuts or pecans)
3 cups herb-seasoned stuffing mix
1 1/2 cups chicken stock
1 extra large egg, beaten
Kosher salt and freshly ground black pepper
Place the dried figs, cranberries and cider in a small saucepan. Bring the mixture to a boil over medium heat, then lower the heat and simmer for 2 minutes. Remove from the heat and set aside.
Melt the butter in a large skillet over medium heat. Add the onions and celery, and saute until softened, about 5 minutes. Add the sausage, crumbling it into small bits with a fork, and saute, stirring frequently for 10 minutes until cooked and browned. Add the figs and cranberries with the liquid, chopped sage and nuts (if using), and cook for 2 more minutes. Make sure to scrape up the brown bits off the bottom of the pan with a wooden spoon.
Place the stuffing mix in a large bowl. Add the sausage mixture, chicken stock, egg, 1 teaspoon salt and 1/2 teaspoon pepper, and stir well.
TURKEY SALAD
Chopped red onion, celery, good mayo and dried cranberries and seasoned with fresh rosemary and salt and pepper.
TURKEY HASH
Lightly brown1/2-inch cubes of potato and yellow onion in olive oil and creole seasoning. When cooked, add diced leftover turkey until warmed through. Finish with an egg or two over-easy on top and some chopped scallions.
SCHOP! Tip: You can loosely stuff your bird with the cooled mixture, but I prefer to stuff the cavity with lemon, onions, garlic and herbs, and cook the stuffing outside of the bird.
Preheat the oven to 325 degrees. Butter a baking dish, add stuffing mixture and bake for 45 minutes.
Happy Thanksgiving!
Enjoy, get eating and thanks for reading!
Follow me on Twitter @SCHOPgirl, join the family on Facebook by searching "SCHOP" and please subscribe to my blog for more recipes, tips and food musings.
Kysha Harris is owner of SCHOP! which is available for weekly service or for home entertaining. Questions? Comments? Requests? Feedback? Email kysha@iSCHOP.com.