A historic walk through Harlem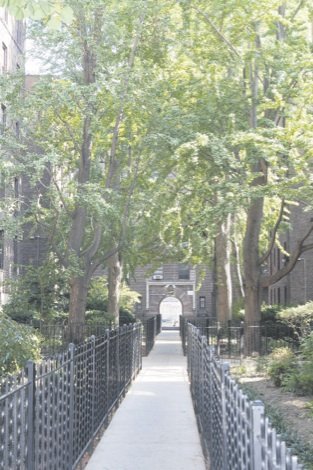 The storied neighborhood is changing rapidly, but remnants of Harlem's glorious heyday remain. Here are a few historic hotspots.
The Langston Hughes House, located at 20 E. 127th St., was home to the famed author and poet for the last 20 years of his life and represents his strong association with Harlem. Langston Hughes is forever synonymous with the Harlem Renaissance, and he is revered as one of the world's greatest writers.
Located at 138th and Adam Clayton Powell Jr. Boulevard, the block-long Renaissance Ballroom and Casino was one of Harlem's hottest nightspots. It was famous for its parties, marathon dances, movie theater and its own basketball team. Built in the early 1920s, it was Black-owned and a center for Black culture. The facility is currently being rehabilitated by the Abyssinian Development Corporation.
Located in Harlem's St. Nicholas Park, Caribbean-born Founding Father Alexander Hamilton called the little house he helped design his "sweet project." Built in 1802, it was the only house Hamilton ever owned. It was originally located around the corner at 1430 Convent Ave., nestled between a church and an apartment building. The area was originally part of a sprawling 32-acreage called "The Grange," named after his family's ancestral property in Scotland. Hamilton only got to enjoy his home for two years before he was fatally shot by his infamous rival Aaron Burr in 1804.
Harlem's Strivers' Row was where New York's upwardly mobile Blacks lived. Famed composer Eubie Blake resided at 236 W. 138th St. Blake, along with lyricist Noble Sissle, composed the musical comedy "Shuffle Along," which opened in 1921 and ran for 500 performances. The show featured an all-Black cast and was the most significant achievement in Black theater at its time.
Named for African-American poet Paul Laurence Dunbar, the Dunbar Apartments, located at 149th and 150th streets between Seventh and Eighth avenues, were home to a who's who of Harlem, including W.E.B. DuBois, Paul Roberson, A. Phillip Randolph, Bill "Bojangles" Robinson and explorer Matthew Henson. Built in 1926 by John D. Rockefeller Jr., it was the first garden complex in New York City. The building was originally set up as a co-op for African-Americans. Tenants made a down payment of $50 per room and then paid $14.50 per room per month, which went toward a 22-year mortgage. Rockefeller foreclosed in 1936 and the building was converted to rental units but has retained much of its former exterior splendor.
The remains of the Lafayette Theater can be found at 132nd and Adam Clayton Powell Jr. Boulevard. Known as "House Beautiful," it was the first New York theater to desegregate, as early as 1912. For the first time, Black theatergoers could sit in the orchestra instead of the balcony. Orsen Welles had a successful run of Shakespeare's "Macbeth" there, which was creatively set in Haiti. The theater switched to movies and eventually closed with the downturn of the neighborhood. In 1950, the old Lafayette was purchased by a church that demolished the exterior and narrowed its grand windows.