Nighttime Farmers Market coming to East Harlem
11/26/2012, 4:27 p.m.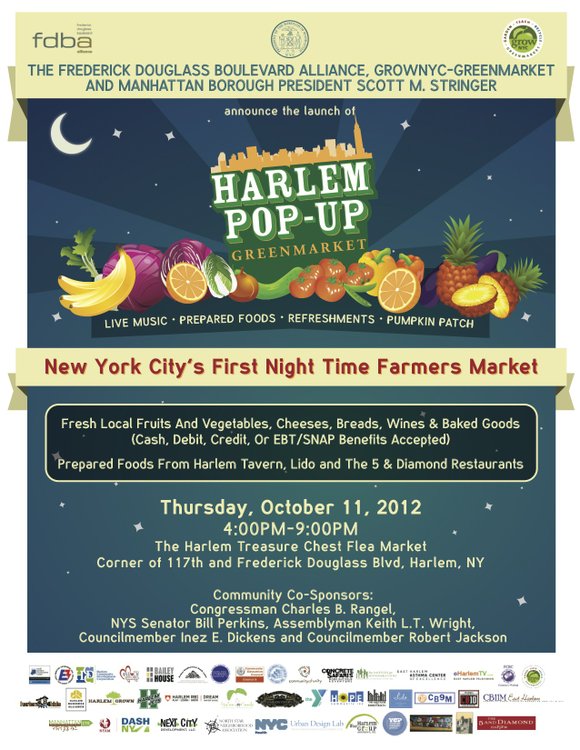 The Frederick Douglass Blv alliance, GrowNYC-Greenmarket and Manhattan Borough President Scott M. Stringer have announced the launch of the first ever Harlem Pop-up greenmarket.
On Thursday October 11 from 4 to 9 p.m. at The Harlem Treasure Chest Flea Market at 117th Street and Frederick Douglass Blvd Harlemites will be able to buy Fresh Local Fruits And Vegetables, Cheeses, Breads, Wines & Baked Goods as well as Prepared Foods From Harlem Tavern, Lido and The 5 & Diamond Restaurants.
The event is sponsored by Congressman Charles B. Rangel, Senator Bill Perkins, Assemblyman Keith L.T. Wright, Council member Inez E. Dickens and Council member Robert Jackson and will also have live music and a pumpkin patch.