Sandy's heroes: community members helping their own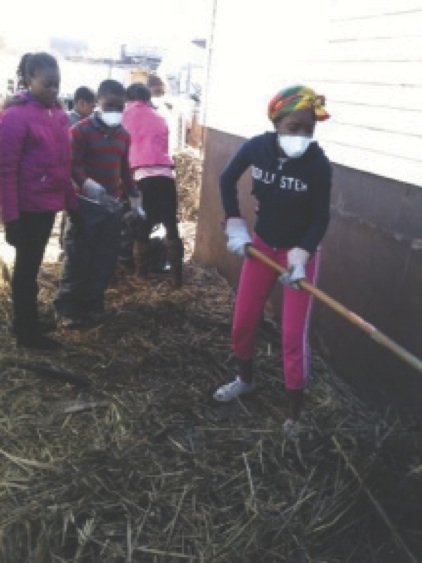 "My motivation, honestly, is that no one else was doing it, and I couldn't just sit around and allow it to go on. I felt it needed to be done," said the young student.
Taylor formed his organization 18 months ago to give young people the opportunity to have a platform and speak with a united voice. Since Hurricane Sandy assaulted the New York tri-state area, Taylor and his group organized a commendable relief effort for those who have lost so much in the Rockaways.
Camera crews, print and radio journalists and bloggers and tweeters captured the chaos and the perceived initial incompetence of a city/state overwhelmed by an unprecedented natural disaster that leveled key services and industries on the East Coast. Weeks later, however, some of those complaints have not gone away; and heat and hot water still have not returned. The New York City Housing Authority was only able to turn the power on for most of its tens of thousands of residents last week.
As the Rockaway Youth Task Force got in the trenches amid the debris and the confusion, they were assisted by the services of volunteers who came from miles around. Taylor told the Amsterdam News, "People came from all over the city, and brought us supplies and helped us hand them out."
Taylor said that in the last three weeks or so, they had given out supplies to hundreds of stranded and in-need residents, climbing stairwells up to the darkened 19th floor in many a Rockaway high-rise building.
He noted, however, that his task force is suspending distribution of food and supplies this week, as they focus on preparing to host Thanksgiving dinner for storm victims--many of whom still do not have heat and hot water.
"We want to focus on preparing for the dinner. We were able to hire a caterer through our budget, but we are also asking people to bring in food and volunteer." Volunteers are needed from 11 a.m. onward, he said.
The work of the task force has been acknowledged in many a quarter, and there has been some media attention.
"I actually took a picture with Bill Clinton on Sunday," said Taylor. "He came to the Rockaways with his daughter Chelsea. But really, we are doing the work because the people need us here."
He adds, "I went to Central Connecticut State University for two years, then I went to John Jay to be closer to home and do community service work. I am a senior and I study political science at John Jay. When I graduate, I would definitely like to get involved in public service and expand the task force into a not-for-profit.
"I never expected to get any accolades. I didn't do it for that, but it is nice to be recognized," he said.
On Thursday, the Rockaway Youth Task Force Thanksgiving dinner will be held at the community center at 321 Beach 57th St. at Arvene Boulevard from 3 to 6 p.m. For more information, email info@rytf.org.