imhotep's guide to black events 11/29/11-12/4/12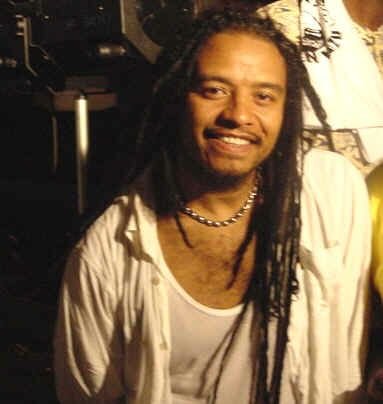 Exhibitions
"Dead Sea Scrolls: The Exhibition," two weeks only through Jan. 2, 2012. Witness the oldest, best-preserved parchment scroll of the 10 Commandments. At Discovery Times Square, 225 W. 44th St., between Seventh and Eighth avenues. For tickets and information, call (866) 987-9692 or visit www.discoveryts.com.
The Skylight Gallery of the Center for Arts & Culture of the Bedford Stuyvesant Restoration Corporation presents "Her Word as Witness: Portraits of Women Writers of the African Diaspora," created and photographed by Laylah Amatullah Barrayn. On view now through March 31, 2012. Skylight Gallery is located at 1368 Fulton St. between Brooklyn and New York avenues in Bed-Stuy. Take the A/C train to Nostrand Avenue. For more information, call (718) 636-6949 or (646) 573-2422 or visit www.restorationplaza.org.
Community
The Afrikan Poetry Theatre, in conjunction with Cultural Caravan Productions Heritage Ministries (IAMU), presents "Harare 2012" ("To be vigilant, watchful") Sat., Dec. 31. Doors open at 8 p.m., program is 9 p.m.-2 a.m. A celebration of Kuumba and Imani featuring family entertainment, drumming, dancing, food, honoring African elders and educators including Brother Bernard White and Eileen Edwards Quaye and much more. Free admission with a free-will offering at the Afrikan Poetry Theatre, 176-03 Jamaica Ave., Jamaica, Queens. For more information, call (718) 523-3312.
The National Action Network New York Chapter Disabilities and Action Committee presents a Kwanzaa celebration at the House of Justice, 106 W. 145th St., between Adam Clayton Powell Jr. and Malcolm X boulevards. Sat., Dec. 31, the sixth day of Kwanzaa (Kuumba/creativity), at noon. The keynote speaker will be Dr. John Bolling, executive director of the Mandala Soul-Cultural Institute. Libation will be at 12:30 p.m. For more information, call (212) 690-3070.
NAN also presents a Civil Rights Film Festival, Dec. 29 & 30, 11 a.m.-6 p.m. at the House of Justice. Invited guests include director Spike Lee and reporter Jerry Mitchell. For more information, call (877) 626-4651 or visit www.nationalactionnetwork.net.
Hear Imhotep Gary Byrd on 107.5 WBLS-FM daily with "Imhotep's On-Air Guide to Black Events" and "Express Yourself," Sunday evenings from 6 to 8 p.m., and on WLIB-AM with "The GBE Mind Flight," Sunday evenings from 7 p.m. to midnight (simulcast on WLIB-AM/WBLS-FM from 7-8 p.m.). The full show can be heard on HD radio at WBLS-HD2. IGB is also heard on WBAI-FM 99.5 with the GBE 2.0 "Global Black Experience" and "Global Beat Experience," Saturdays from 5 to 7 p.m. We are archived online with both shows at www.wbai.org. To reach us about your event, email gbemail2@yahoo.com, find Imhotep Gary Byrd on Facebook or follow us on Twitter at GBELIFE.