African focus in human rights film fest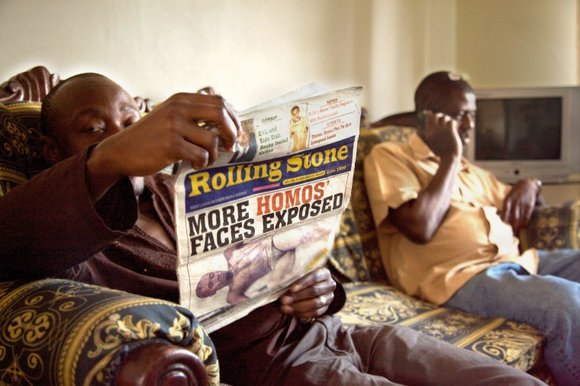 Through Lydia, one of the children, and her diary, the daily routines of the children unfold. The children who have been abandoned by their families or left alone after their parents died now comprise a new family with their caretakers. Although their HIV status is a reality for them, they are still alive and winning small victories. In essence, through their positive attitudes, they are keeping hope alive. The film is in Amharic with English subtitles.
The documentary "Call Me Kuchu" (U.S., 2012), by co-directors Katherine Fairfax Wright and Malika Zouhali-Worrall, makes its New York premiere at 8 p.m on Thursday, June 28, the closing night of the festival. The film, which is in Luganda with English
subtitles, focuses on David Kato, a veteran activist in Kampala, Uganda, who is fighting to repeal the country's homophobic laws against his fellow gay, lesbian, bisexual and transgender men and women, who are known as "kuchus."
Kato is fighting against the new Ugandan anti-homosexuality bill, which advocates the death penalty for HIV-positive gay men and proposes that anyone who does not turn in a known homosexual be sent to prison. Kato and a few others are courageous enough to openly protest Uganda's repressive government, the brutal press and a controlling church in the fight for lesbian, gay, bisexual and transgender rights. A closing night reception follows the film.
For complete program information, visit www.ff.hrw.org.