No time for complacency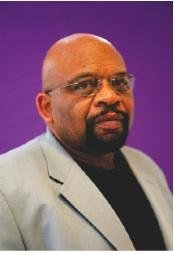 Over the years, struggle increased the franchise for some. It took a Civil Rights Movement in which many gave their lives to defeat Jim Crow and give African-Americans the fundamental right to vote. But that right has constantly been under attack.
The poll taxes and literacy tests of the past have been replaced by more modern voter-suppression measures packaged as voter ID laws, restrictions to voter registration and the elimination or reduction of early voting. This is happening in 34 states. Most affected by these measures are the poor, people of color, young voters and seniors.
The combined effects of voter roll purges, demands for proof of citizenship and photo identification requirements in several states may hinder at least 10 million Latino citizens who seek to vote this fall, warned the Advancement Project, a civil rights organization, in a comprehensive Sept. 24 report.
As we continue to fight these undemocratic voter suppression efforts in the courts and in the streets, we must also answer them with the biggest possible turnout, including in states in which Obama has a comfortable lead.
Hundreds of 1199SEIU members and staff have taken leave to work in swing states. They won't let up until Nov. 7. We should all do the same.