Dreams of August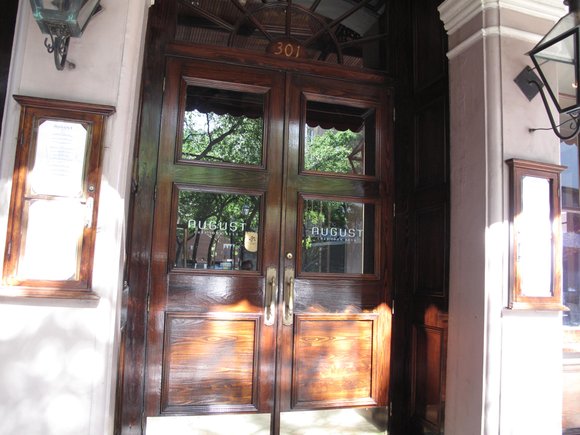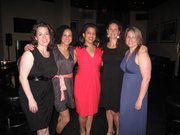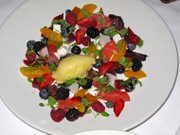 I know, I know! Can't we just enjoy spring for a minute?! Relax, the August to which I refer to is not the month--it is the restaurant that was the highlight of a "Fabulous & 40" celebration weekend in New Orleans for, and with, my grade and high school crew, personally known as the Fab Five.
With a food plan in hand, we ate our way through the city from shrimp po' boys at Mother's to a crawfish boil at the Ritz Carlton and hot beignets at Cafe Du Monde somewhere in between. There was a visit to the Historical Wax Museum Musee Conti to see the beginnings of the city and a stroll through the Garden District that yielded us a chance look inside one of the lavish Victorian homes, and lemon Prosecco gelato and Jasmine tea sorbeto at La Divina Gelateria.
Our arrivals to the city were staggered. Raquel and I were the first to settle in...a full day before the others. That day gave us shrimp po' boys and gumbo at Mother's, oysters and local craft beer at Acme and a mediocre dinner in a residential neighborhood. The latter left us excited for what food was to come on the next day.
Kate and Nnenna arrived the next morning and we were off to Cochon Butcher for some great house-cured pork sandwiches. I have been before, but it was so much fun to be there with my friends, plus I got to chat with Chef Donald Link again. We would return to the adjoining restaurant on our last night for fried alligator, grilled oysters, rabbit and dumplings and crawfish pie, but missed the chocolate banana pie (damn!). Cochon is some real good, low country cooking!
Jessica finally arrived at the hotel after some serious flight delays from Boston. We were now complete. We could begin to prepare our stomachs for the real-deal-Holyfield of fine dining in New Orleans at Chef John Besh's restaurant, August. We primped and dressed in our best for what promised to be a great experience.
August (301 Tchoupitoulas St., New Orleans, (504) 299-9777, www.restaurantaugust.com) was literally around the corner from our hotel so we arrived on time to a round table perched in the window. Once the white napkin service began, it didn't stop until we were done. We had no idea of the amount of food we were in for...
Soon after our cocktails arrived and we placed our orders, copious amounts of other culinary craftworks were bestowed upon our table. (Bear with me as I try to get it ALL in.) First up was a tender tempura fried squash blossom stuffed with house-made ricotta and crawfish served with a delicate butternut squash puree and pickled red onion. Kate said she could have eaten those all night. We agreed.
Next up were...our ordered appetizers? No, we each received an appetizer that the table had not ordered. There was a organic green salad with pumpkin seed brittle and blue cheese, a heirloom beet salad with crab meat, cherry wood bacon, mizuna and black-eyed pea croutons (they were battered and fried) and the beauty that landed in front of me...foie gras prepared three ways: as a terrine with a strawberry preserve, wrapped in pastry with champagne gelee and as a flan with orange marmalade. That one went around the table a couple of times.