Fresh air food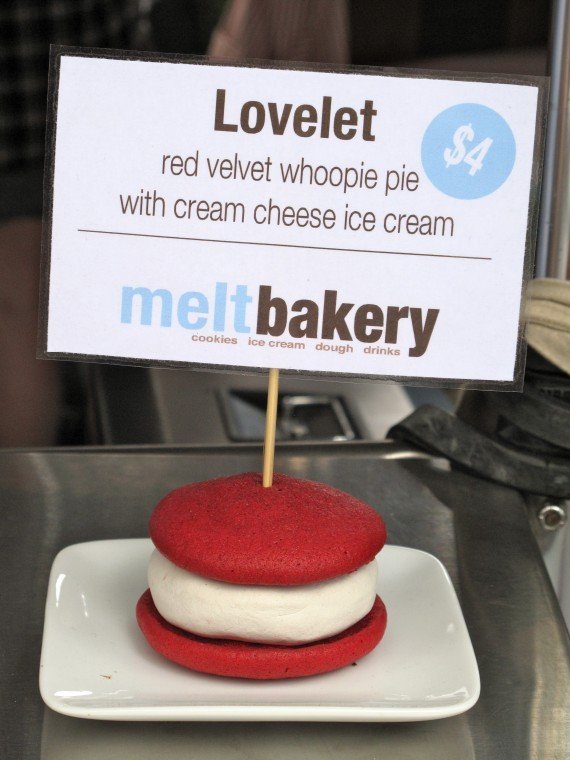 First, Fairway Uptown, the second of Fairway's now long chain of stores, has been supplying Harlem's gourmands and customers for six years. As they have done in years past, this Saturday is their Customer Appreciation BBQ. From 11 a.m. to 3 p.m., they will be serving BBQ, talking about food and offering some giveaways. So if Saturday is your normal grocery shopping day, add a little more time for Fairway to love you back.
Also this weekend, the Columbus Avenue Business Improvement District invites you to the 2011 Whole Foods Market's New Taste of the Upper West Side. The two large food events that make up the occasion both take place under a grand tent on Columbus Avenue between West 76th and 77th streets. Friday's event, Comfort Classics ($85 each or two for $150) features over 35 chefs with a mission to reinvent the classics. With hosts Adam Richman of Travel Channel's "Man v. Food" and Dylan Lauren of Dylan's Candy Bar plus wines and spirits from the Southern Wine & Spirits portfolio, the evening is sure to please and satisfy.
Saturday's event, Best of the West ($125 each or two for $220), will feature some of the best chefs of the Upper West Side like chefs Daniel Boulud (Bar Boulud), Marc Murphy (Landmarc), Michael Psilakis (Kefi, Fishtag), Bill Telepan (Telepan), Jean-George Vongerichten (Jean George) and many others. They will be presenting signature dishes using ingredients sourced from within 100 miles of the city. The event will also honor Dana Cowin, editor in chief of Food & Wine magazine, for all of her works within the culinary world. A 16-piece orchestra and spirits plus wine from vineyards of the Long Island Wine Council will make the evening complete and the perfect night out for you and someone you love...or at least someone who also loves food.
Now there is no excuse to stay in this weekend. Get out there smell the fresh air and mangia e bevi!
Enjoy, get eating and thanks for reading!
Follow me on Twitter @SCHOPgirl.
Questions at dinnertime? Chat with me at AskSCHOP, Monday through Friday, 6-8 p.m.
Kysha Harris is owner of SCHOP! which is available for weekly service or for home entertaining. Questions? Comments? Requests? Feedback? Email kysha@iSCHOP.com.