Reel Sisters Film Fest celebrates 15 years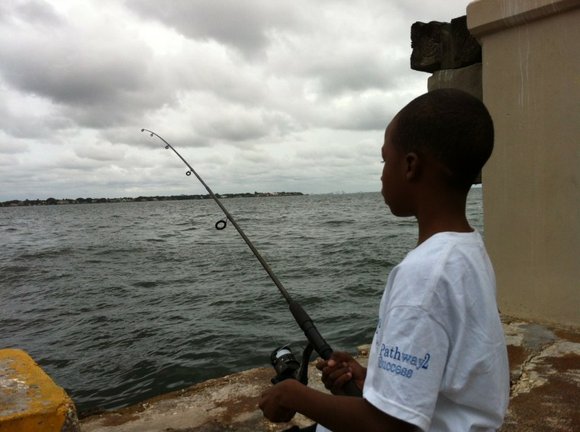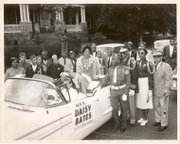 Seems hard to believe, but this weekend the Reel Sisters of the Diaspora Film Festival will celebrate 15 years of screening films by women of color from across the world. On Oct. 13 and 14, the best film bargain in New York City returns to Brooklyn's Kumble Theater with an intriguing lineup of narratives, documentaries, features and shorts directed and produced by women. This year's festival also features an awards ceremony, a film editing workshop, industry chat, panel discussion and the Brooklyn premiere of "Soul Food Junkies."
Reel Sisters is excited to present the 2012 festival honorees: actor/producer couple Daphne Maxwell Reid and Tim Reid, founders of New Millennium Studios; Michelle Materre, founder of the curated film series "Creatively Speaking"; and veteran casting director Winsome Sinclair. Terrie M. Williams, founder of the Terrie Williams Agency, will serve as mistress of ceremonies for the awards ceremony, at which gifted vocalist and composer Imani Uzuri will perform. Swag, a poetry collective featuring youth from the local organization the Door, is also on the bill.
To cite just a few films screening this year, narratives include "Salay," in which a young woman desperate for education may leave her father and village in Sierra Leone; "White Sugar in a Black Pot," about a mother making a difficult decision; and "The Last First Kiss," about a woman who flirts with a man in the park on the eve of her wedding day.
Among the documentaries are "Daisy Bates: The First Lady of Little Rock," the acclaimed PBS film on the controversial and egotistical Black civil rights activist and feminist; "Hubble Diverse Universe," profiling Black and Hispanic American space scientists; "The Cut," following a Kenyan teen about to endure female circumcision and a young woman who protests; and "Why Do You Have Black Dolls?" about a community of Black-doll enthusiasts and the significance of these cultural artifacts.
On Friday, Oct. 12, Reel Sisters 2012 filmmakers and invited industry guests will be welcomed by Councilman Jumaane Williams, this year's honorary co-host, to a pre-festival reception at Brooklyn's South Oxford Space. Also addressing guests will be Mabel Haddock, director of Firelight Media's Producers' Lab and founding president and 25-year CEO of the National Black Programming Consortium.
On Saturday, Oct. 13, attendees will have the rare opportunity to chat with Daphne Maxwell Reid and Alece Oxendine. Known for many film and TV roles, Reid was in the beloved series "Frank's Place," was Aunt Viv on "The Fresh Prince of Bel-Air" and was in "Once Upon a Time When We Were Colored," among many other projects. In 1997, she and husband Tim Reid co-founded New Millennium Studios, Virginia's only full-service movie studio complex. Reid also founded Legacy Media Institute, a 501c3 devoted to industry mentoring, diversity, research and socially responsible media.
Oxendine, outreach and development manager for Rooftop Films, has worked for Festival de Cannes, Film Society of Lincoln Center, New York Film Festival and BAMcinematek.
Later that evening, Reel Sisters proudly presents an important film not made by a woman: Byron Hurt's award-winning PBS documentary "Soul Food Junkies." Baffled by his dad's unwillingness to change his traditional soul-food diet in the face of a health crisis, Hurt sets out to learn more about this rich culinary tradition and its relevance to Black cultural identity. He discovers that the love affair his dad and his community have with soul food is deep-rooted, complex and, in some tragic cases, deadly. Daphne Maxwell Reid and ASCAP Award-winning radio host Terrance McKnight (WQXR) will co-host a Q&A following the screening.