The sweet nectar of change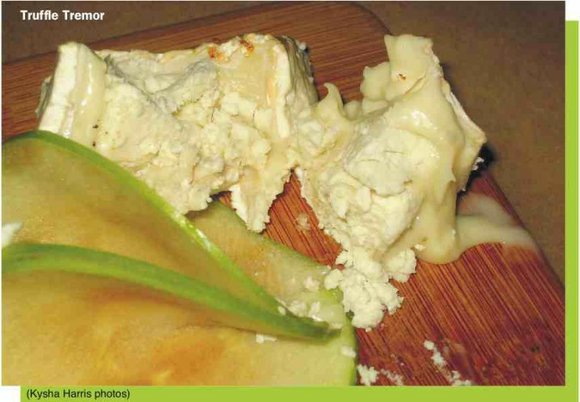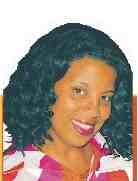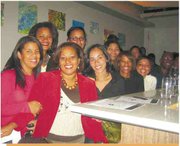 This political climate can either bring the best or the worst out of people. I am lucky it is the former that continues to pour out of my good friends. When one was enraged about the treatment of her candidate of choice, she rallied some of our friends to hold a fundraiser viewing party during the second presidential debate. The bonus was this event was held at Nectar Wine Bar (2235 Frederick Douglas Boulevard, 212.961.9622), the latest creation by Harlem Vintage owners Jai Jai Greenfield and Eric Woods. Admittedly, until Tuesday night I had not tried their food, only their wonderful assortment of wines. On that Tuesday, I was running around all day and barely had enough to eat. So I was a little ravenous by the 8 p.m. event start time. I offered my donation, said hello to the hostesses and other friends, and found a seat in the back with a view of the temporary flat-screen television. Amongst the cheers and jeers, I perused the menus of cheeses, cured meats and wines.
The wine choice was easy. I love a good Cabernet, and there was only one on the menu. I could have used a little more in the glass, but it was the perfect accompaniment to what was to come. Someone at my table was enjoying some beautiful blue cheese, but if I was going to splurge on calories and financially for that matter, I wanted something special, and special meant truffles! I decided on Truffle Tremor. It's a ripened goat's milk cheese mixed with the delicate, but earthy taste of truffles. The texture looks like a mixture of the dry qualities of goat cheese in the middle and the creaminess and crust of Brie on the outside. Of course I had to have one of their cured meats, too. I wanted something lean with full flavor that I don't eat that often. I always love a Proscuitto di Parma or a good hard salami, but I opted for the Bresola. Bresola is a cured beef; very lean and cut like a thicker carpaccio. It's not too salty and really satisfies the need for meat. I loved the presentation of my meal on the wooden boards and garnished with fresh sliced Granny Smith apples. It also came with a small bowl of crusty bread. I felt very European, slowly eating my small meal. It was a nice change of pace. What a great hangout to have in Harlem. I love the clean lines and uncomplicated open space of Nectar. I will be back, of course, for more wine, but also for the fresh ricotta with olive oil and herbs and some of their sweet bites. Thank you again to my girls Marjorie, Dana, Dawn, Ebony and Shena for their commitment to change. Perhaps our next gathering will be a celebration in November! Calling all oyster lovers! This weekend is the annual Oyster Festival in Oyster Bay, Long Island. You can take the LIRR to Oyster Bay and walk to the festivities. Have a blast! Enjoy, and thanks for reading! Questions at dinnertime? Chat with me at AskSCHOP, Monday through Friday, 6-8 p.m. Kysha Harris is owner and operator of SCHOP! SCHOP! is available for weekly service or for home entertaining. Questions? Comments? Requests? Feedback? E-MAIL kysha@iSCHOP.com or IM AskSCHOP.